The Chinese army and air force rehearsed for the first time, coordinated attacks on targets on the Tibetan Plateau near India.
The Weibo page of the Chinese Army's Tibetan Command on September 14 released a video of the military-air force exercises "at an average height of 5,000 m" to train the ability to fight at high altitude.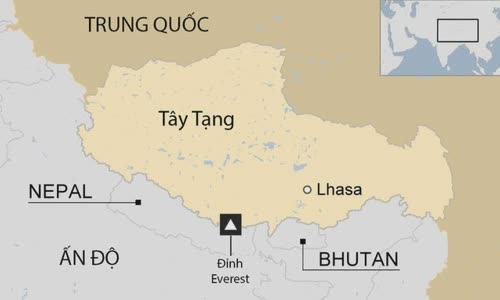 This is the first synergistic exercise between air and ground forces in such highland terrain, Chinese state media said.
During the drills, the army troops deployed an attack with air support from fighters to gain control of the enemy-controlled base.
In the two-minute video released by the Tibetan Command, the army's reconnaissance unit uses unmanned aircraft (UAVs) to identify and announce the target coordinates.
This is a modal window.
Beginning of dialog window.
End of dialog window.
The 122 mm Type-11 jet and PZL-89 self-propelled artillery then bombarded the target, while the J-16 multi-role fighter jets in the area and launched missiles at the target.
The video also shows air defense and anti-tank units using anti-aircraft missiles and anti-tank missiles to destroy enemy aircraft, armored vehicles and fortifications.
Chinese engineer soldiers cleaned up obstacles, marked paths, and set up field combat.
The position of China's Tibetan Plateau is close to the Indian border.
The video of the exercise in Tibet was released two days after the Chinese military released five Indian citizens who were accused of spies after they were reported missing in early September.
Tensions on the Indo-China border showed signs of cooling after talks between Indian Foreign Minister Subrahmanyam Jaishankar and his Chinese counterpart Wang Yi in Moscow on September 10.
India and China have clashed several times since late April and early May culminating in a deadly scuffle on June 15 in the Galwan valley.