The US border arrested 14 Mexico soldiers in a few hours after the soldiers were in the US in the city of El Paso, Texas.
After midnight today, the agencies of the US Customs and Border Agency (CBP) worked at the overpass of the US international boundaries in the city of El Paso pay attention to two Mexican military vehicles passing through the boundary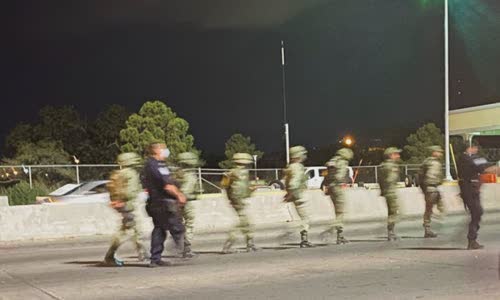 The US Border Agent suppressed the Mexican Survey to the territory in the border city of El Paso, Texas on September 25.
14 Mexico soldiers said they did not realize that went into the US territory.
All 14 soldiers and equipment, their means returned to Mexico before 5 hours.
A witness said the incident caused the US-Mexican border gate to be closed about two hours.
CBP agencies have searched for vehicles and then applied the soldiers seemed to be handcuffed, by witnesses and photos that Reuters were.