The US Embassy announced that the country will transfer 3 million doses of Moderna vaccine to Vietnam through the Gavi Alliance, according to the Ministry of Foreign Affairs.
Representative of the US Embassy in Hanoi on July 16 to announce representatives of the Ministry of Foreign Affairs on the country will support Vietnam by 3 million doses of Vaccine Moderna through the global alliance on vaccines and vaccinations (GAVI)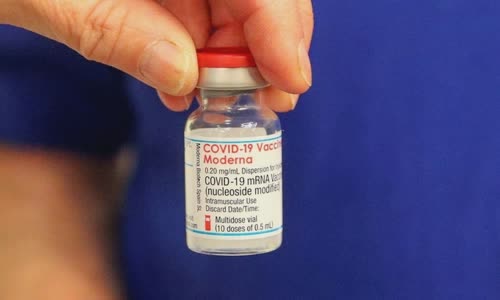 The United States last week transferred to Vietnam two million doses of Vaccine Moderna through the COVAX mechanism of the World Health Organization (WHO).
A vaccine containing Moderna production in the US.
The White House last month announced the plan to share vaccines for the world, of which 41 million doses will be transferred to countries through the Covax mechanism.
Vaccine Moderna uses MRNA technology similar to Pfizer, which is approved by WHO on April 30.
Vietnam aims to buy 150 million doses of Vaccine Covid-19 to inject with 70% of the population, so far have committed and contracted about 105 million doses.
Vietnam is also negotiating buying 55 million doses of vaccines, including 40 million doses of Sputnik V and 15 million doses of Covaxin negotiated by the Ministry of Health with India.
As of July 12, Vietnam received about 8 million doses of Vaccine Covid-19, will continue to receive more from negotiated sources that countries and manufacturers agree to transfer early, along with sources