The US plans to discuss with partners on the ability to boycott Winter Olympics 2022 to object to China in Xinjiang issues.
"That's what we definitely want to discuss. We understand that the coordinated approach is not only beneficial for the US, but also with allies and partners", American Foreign Affairs spokesman Ned Price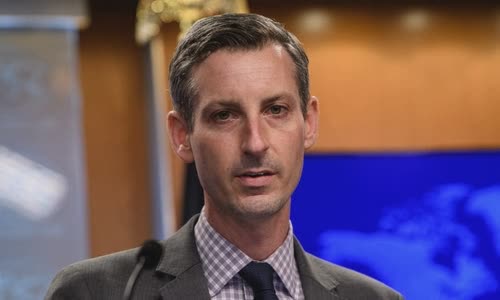 However, US officials later said he was talking about the coordinated approach between the US and allies, instead of directing the ability to boycott this event, adding that there was no new information.
Price spokesman in a press conference in February: Photo: AFP.
"We have not had any announcements related to Beijing Olympics. In 2022 is still far away, we will continue to consult closely with allies and partners to share the approach to China, as well as planning
The statement was given in the context of many human rights groups calling on the US to boycott Winter Olympics 2022 in Beijing because of Xinjiang issues.
China repeatedly denied all charges, affirmed that vocational training centers were established to fight threats from extreme terrorism in the region, while helping Ngo Nhac people import society
The White House in the late February affirmed that there was no final decision on the 2020 Winter Olympics issue in China and is waiting for the guidance from the International Olympic Committee (IOC).