The Suez Canal Management Agency plans to expand the southern section, where the giant container ship Ever Given has been stranded.
"Our current processes are convenient, only we want to improve service quality", Director of Suez Canal Management Authority (SCA) Osama Rabie said on April 6, referring to the next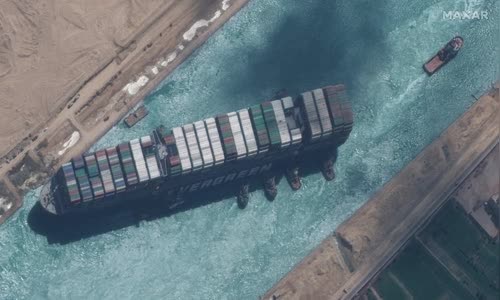 "There are only 250 meters wide channels and we are studying the expansion of them to 400 meters," he said, affirming the canal will continue to receive giant container ships with equivalent size Ever Green
Rabie adds that SCA is also considering buying more cranes that unload containers at a height of up to 52 meters and two tugboats with tractions of more than 200 tons to avoid repeating stuck cases of giant container ships Ever Given
Ever Given ship at Suez Canal on March 29.
Ever Given, 400 meters long with a total tonnage of more than 200,000 tons, stranded in the southern part of Suez Canal on March 23 when moving here in sandstorms.
After escaping, Ever Given was taken to the lake separating the two channel sections to conduct the investigation.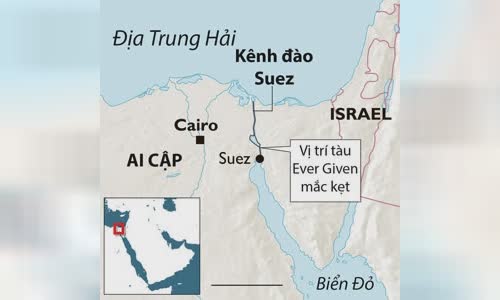 "If everything is convenient, the ship can depart in the next two or three days. But we will not take a long time," Rabie said, adding that the extenuating troubleshooting committee of Ever Given consists of 5-
According to SCA leaders, Egyptian officials for 6 days of rescue Ever Given used up to 15 tugboats, two sand sucks and work 24 hours a day.
Experts estimates that the number of goods stuck at the canal can be up to 9.6 billion USD, while the German Insurance Company Allianz global trade comments can damage about 6-10 billion USD in a week
The location of the Suez canal connects the Red Sea and Mediterranean.