93% of eligible adults in Bhutan had the first dose of Covid-19 vaccine, although it only started vaccination from March 27.
Bhutan's vaccination campaign was launched on March 27, coinciding with a good day according to Buddhism.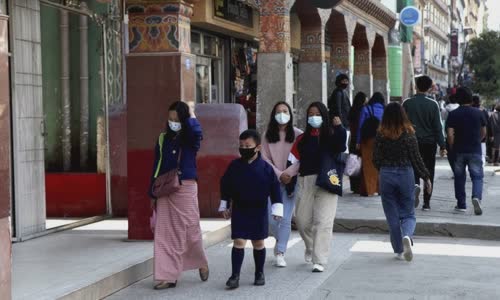 By April 8, less than three weeks after conducting a vaccination campaign, 472,139 Bhutanese people aged 18-104, accounting for 93% of adults in this country, were vaccinated with Covid-19, according to the Ministry of Y
Overall, about 64% of 735,553 Bhutan people were vaccinated with Vaccine Covid-19, according to AP data announced on April 12.
The people Bhutan wearing a shopping mask in the capital Thimpu on April 12.
Bhutan medical official said the second dose of Covid-19 Vaccine will be injected after 8-12 weeks.
"Based on the infection rate of Covid-19, we need more than 70% of the vaccination population to achieve community immune status. With the enthusiastic support of the entire Bhutanese people, we will return
Vaccine Covid-19 has been distributed to more than 1,200 locations nationwide with a cold storage system used in previous vaccination campaigns.
The Ministry of Health Bhutan said nearly 3,300 medical staff and 4,400 volunteers were deployed throughout the country to support the vaccination campaign.
As of April 12, Bhutan recorded 921 cases of NCOV and a death case.