Virgin Atlantic allows employees to wear any uniform they feel suitable, in which male flight attendants can wear a skirt to work.
In an attempt to become the most comprehensive airline in the sky, Virgin Atlantic on September 28 announced the update of the uniform policy to improve personality.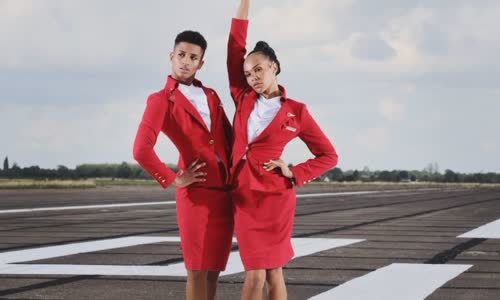 In the video announced on YouTube, there are images of male flight attendants wearing a red skirt with female staff wearing a suit and a tie.
This is a modal window.
Beginning of dialog window.
End of dialog window.
Virgin Atlantic also updates transgender integration policies, allows personnel to leave for medical treatment related to sex transformation and allow them to freely choose dressing rooms and bathrooms.
This policy is very important for me, Jaime Forsstroem, a Virgin Atlantic flight attendant.
However, this move by Virgin Atlantic sparked a wave of controversy, many praised this as a progressive policy, but some criticized and called this a bad step.
I bet that most Virgin Atlantic staff would rather earn wages than update such policies, a commentator.
Allowing people to show their true people at work is to empower them to show the best values at work, another commented.
Two models in Virgin Atlantic's red flight attendant uniform.
Tran Van Tam wore a skirt, broke into an elementary school, threatened, tied a teacher's hand to rob the gold ring.
CastleView Primary School in Edinburgh urges all students and teachers, regardless of gender, wearing skirts to class to promote equality.