Beijing through anti-punishment law to support legal assistance in response to individuals, families and organizations related to Chinese sanctions.
The law was passed today at the closing session of the Standing Committee of the Chinese People's Congress (NPC), the Chinese National Assembly, but was not published in detail.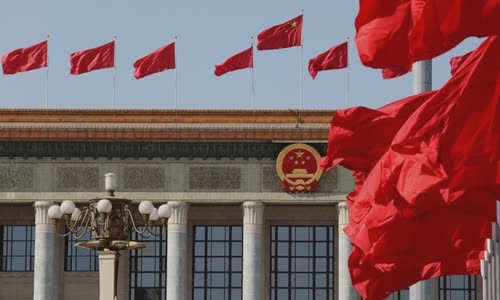 Tam Yiu-Chung, the only delegate of Hong Kong in the NPC Standing Committee, said that according to the new law, the State of the Institute and affiliated agencies will be responsible for coordinating retaliation.
These measures can be applied to organizations and individuals, as well as expanding to their spouses and relatives of individuals and organizations and organizations, Tam said, adding that according to Article 6 of the new Law, retaliatory measures
Outside the Chinese Parliament Building in Beijing capital.
Individuals' properties can be blocked or confiscated, while entities in China may be restricted to trading with individuals or targeted organizations, he said.
The law also stipulates that no one in the country has to help other countries take anti-China measures.
According to Chinese media, this move to create a legal basis for China to respond to sanctions from the US, the European Union (EU), England and Canada.
After the law passed, the head of the NPC Standing Committee flipped the Battle of Letter to say: China will not give up his legitimate interests.
The Chinese Foreign Ministry spokesman Uông Ban said that the adoption of the new law shows the determination to protect China's sovereignty and core interests, and will not affect the country's relations with countries
Tian Feilong, Associate Professor of Law of Beijing Aerospace University, said the draft law began to be discussed last year, when Donald Trump was still US President.
Tam said that in the law does not specify whether the new law applies to Hong Kong and Macau through the Local Law.
Greg Gilligan, president of the American Chamber of Commerce in China, said it was difficult to comment on the law until there was detailed information.