The Chinese Ministry of Foreign Affairs announced that Vice Chairman Vuong Ky Son would attend the funeral of Queen Elizabeth II at the invitation of British officials.
At the invitation of the United Kingdom, Vice Chairman Vuong Ky Son, special representative of President Xi Jinping, will attend the funeral of Queen Elizabeth II, scheduled to be held in London on September 19, Phat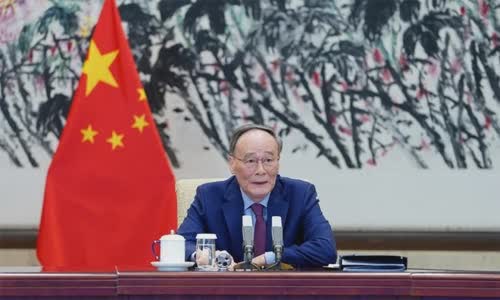 Queen Elizabeth II funeral is his first state funeral for nearly 6 decades.
Chinese Vice President Vuong Ky Son at the meeting in October 2021.
Queen Elizabeth II's casket is being crushed in the Westminster hall, in the British National Assembly campus, opened all day and night for the public to visit until the morning of September 19, before being taken to the Westminster Monastery, where the mourning
Queen Elizabeth II died on September 8, aged 96 years old, after more than 70 years of reign.
Senior Chinese leaders recently made many overseas trips after Covid-19 epidemic broke out.
Chinese President Xi Jinping on September 14 came to Kazakhstan on a three -day trip in Central Asia.
Chairman of the Chinese National Assembly flipped the letter on September 7 to Russia to attend the 7th Eastern Economic Forum in Vladivostok, Russia, within the framework of the 11 -day trip with other stops such as Mongolia, Nepal, Korea
King Charles III and his three younger brothers performed the ceremony next to Queen Elizabeth II in the Westminster hall.
After the funeral, Queen Elizabeth II will be transferred to the tomb in St George chapel, where 25 British royal members are resting.