China warned that the US did not cross the red line, after Washington urged Beijing to not react overly if Pelosi visited Taiwan.
This visit is a provocative move.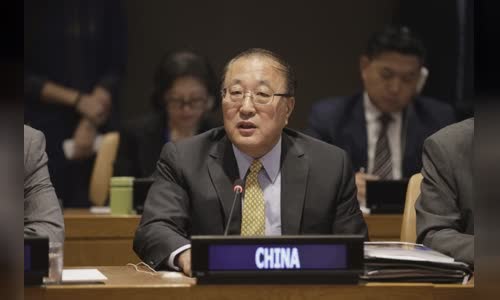 The comment came after US National Security Council spokesman John Kirby confirmed that Pelosi had the right to visit Taiwan and there was no reason for China to overreact.
We do not allow anyone to cross this red line, the Chinese Ambassador emphasized.
The Chinese Ambassador to the UN Truong Quan spoke at a meeting at the organization's headquarters in New York City, USA in 2019. Photo: Xinhua.
Two weeks ago, President Joe Biden said that the US military did not think that Pelosi's visit to Taiwan was a good idea.
There is no reason for Beijing to turn a tour in accordance with the long -standing US policy into a certain crisis, Mr. Kirby said, adding that the trip does not have to threaten China or signs that the US replaces it.
According to the US institution, the Chairman of the House of Representatives is the third power official, after the president and the vice president.
They think they will have to do something significant to not create the thought they are just paper tigers, Liu said.
Bonnie Glaser, who led the Asian program of the German Marshall Fund, said Taiwan could suffer the consequences.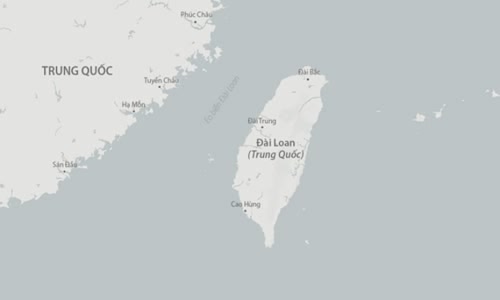 The possibility of China carrying out a series of military, economic and diplomatic actions to show their strength and determination.
The Eastern War Zone Command of the Chinese Army on August 1 shared photos on social networks showing that fighters and helicopters take off, naval soldiers landed on the beach and many missiles flushed into the item.
The Taiwanese government has not yet commented on the possibility of Pelosi visiting the island.
Taiwan has been a hot issue in the bilateral relations US - China in recent years.
The United States committed to respect the principle of one China, but continued to maintain relations with Taiwan and provide the island of modern weapons.
The Taiwan Strait and the island of the same name.
The White House believes that Beijing should not react overly if the Chairman of the House of Representatives Pelosi visits Taiwan, to avoid causing crisis in the region.
The Chairman of the House of Representatives Pelosi is expected to visit Taiwan when traveling to Asia, despite the warnings from the Biden government, according to anonymous sources.