South Africa police arrested 84 people after the rape of 8 actors at the set, in the attack was considered the shame of the country.
The suspects were arrested after police raided the mine in Krugersdorp, western Johannesburg, the largest city in South Africa.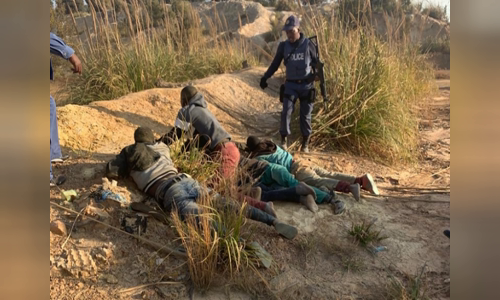 This mine near the studio where the attack caused South Africa shocked on July 28.
The suspects were captured by police in the raid at Krugersdorp, Johannesburg, South Africa.
South African Police Minister Bheki Cele said that the gunman was all illegal foreign citizens.
South African National Police Fanie Masemola said the allegations of rape will be given after officials conducted a comprehensive investigation of the incident.
Many protesters gathered outside the court, holding banners with non -guarantee content for rapists, am I the next victim?.
South African President Cyril Ramaphosa yesterday announced that these brutal actions were acts against the right to live in the freedom and safety of women and girls, and affirmed that rapists had no place in
On average, every 12 minutes of South Africa police received a report on rape, the victim had both men and women.
Armed attackers stormed the studio of a music video, attacked and raped 8 actors on the outskirts of Johannesburg, South Africa.