The image of Princess Dubai Latifa went out to play today suddenly appeared online, marking the first time she revealed after months of rescue.
The photo of Princess Sheikha Latifa Bint Mohammed Al Maktoum in a Dubai Trade Center and two other women posted on two public Instagram accounts today.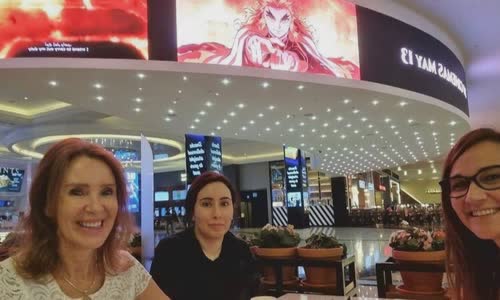 According to a number of local newspapers, this photo seems to be taken at the shopping center in Dubai at the time of Covid-19 pandemic outbreaks because of the table with the masks.
Princess Sheikha Latifa (middle) at the business center in Dubai.
David Haigh, the co-founder of the campaign "released to the latifa", said he could not confirm the photo, but added "some progress" in the freely demanding effort for Princess Dubai.
"We do not intend to comment more in this moment. A specific statement will be given at the right time," Haigh said.
Princess Latifa, 35, is one of about 30 children of Emirate Dubai Mohammed Bin Rashid Al Maktoum, 71, who is also the Prime Minister and Deputy President UAE.
BBC Panorama on February 16 announced the video showed that the latifa princess whispered in the videos of her secretly turning from the bathroom, through a phone that was slipped into the "velvet prison" in Dubai.
"I am a hostage. This villa has been converted into a prison. All windows are tightly closed. I can't open any doors. I was alone, was detained. Not helping
Princess Dubai said in the video that every day she lived in worrying about safety, while the police guard threatened her "never saw the sun anymore."
Royal Dubai in February announced the video above and the media reported about her "did not reflect the reality".