The Embassy of Germany said that the new Vietnamese passport is lacking information where birth, making it difficult for the process of checking and verifying, so it cannot be granted a visa.
The new popular passport of Vietnam, granted from July 1, temporarily not recognized in Germany and cannot grant visas due to lack of information about the place of birth and the German Embassy in Vietnam today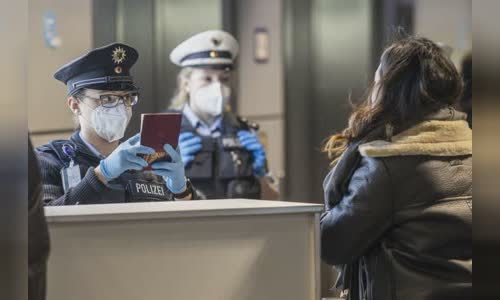 Information about the place of birth can only be determined through a 12 -digit personal identification number and compare with a 7 -page list, the German Embassy said.
The German police checked passengers at Frankfurt Airport on January 24, 2021.
According to the German Embassy, this forced the German authorities to check the new model of Vietnam in the process of controlling the immigration and domestic inspection will always have to manually compare with the list, while not
The agency added that more passports submitted to the German Embassy have no personal identification numbers, mainly passports of minors, as well as some passports where the birthplace is not coincided with the place.
Representatives of the Immigration Department, Ministry of Public Security on the morning of July 28, said that the Consular Department, the Ministry of Foreign Affairs will invite the German representative to work to have a plan to ensure the rights of citizens.
The representative affirmed that Vietnam's new sample passport has comply with international regulations and practices, the problems that arise will prioritize handling through diplomatic routes.
Earlier, the German Embassy website in Vietnam announced that the Vietnamese -green passporters were blue and purple according to the new Serial number that started with the letter P will not be able to apply for visa c.
German officials warned that the person who was granted a visa in a new sample passport did not come to this country because of the risk of being denied entry at the border.
According to the Federal Police's notice, the Schengen countries when granting short -term visas to Vietnamese citizens carrying new sample passports must eliminate Germany out of the visa effect.
However, those who carry the old passport (blue) or the resident of the Schengen area are not affected.
New sample passport issued by the Ministry of Public Security from July 1, meticulously designed, on each page is the landscape image, the image of national sovereignty, famous cultural heritage such as Ha Long Bay, Kinh
The passport remains the same size, the width of 88 mm, 125 mm long and is about 0.75 mm thick, but the color on the cover is changed to green purple.