The EU summoned Russia's representatives in this block to condemn the merger of four Ukrainian provinces.
This is an act of coordination between the European Union (EU) and other countries in the bloc, Peter Stano, EU Foreign Agency spokesman, said today when announcing Russia's leading diplomats in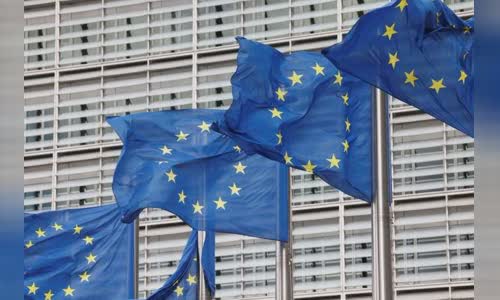 The EU flag outside the EU committee headquarters in Brussels, Belgium, September 28.
Belgium, Italy, Austria, and some EU countries began summoning Russian diplomatic representatives from September 30, after President Vladimir Putin announced the merger of four Ukrainian provinces including Donetsk, Lugansk, Kherson and Zaporizhzhia
The EU leaders claimed never to recognize the illegal merger action conducted by Moscow, warned that this organization was willing to issue new sanctions.
The EU officials are trying to overcome Hungary's objections to offer the eighth sanctions package, including Russian oil bare oil.
The White House emphasized that Moscow will pay very expensive after the merger decision.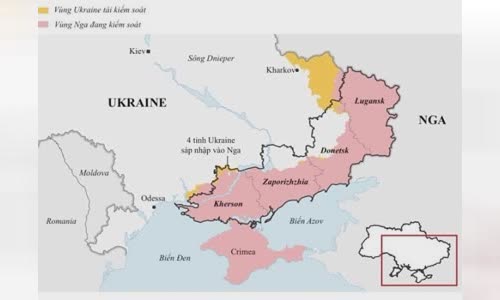 The Russian regions controlled in 4 provinces of referendum to merge into Russia.
The Russian House of Representatives today passed the merger treaty of Donetsk, Lugansk, Kherson and Zaporizhzhia submitted by President Putin with absolute support rate, before moving to the Senate.
Russian officials said that the boundary merged in Zaporizhzhia and Kherson in southern Ukraine will be determined through consulting local people, while the territory of eastern provinces Donetsk and Lugansk will be calculated at the boundaries of the two zones.
Officials in charge of Foreign Policy EU said that Russia's decision to merge four Ukrainian provinces made the conflict here almost unable to end.
The Russian President submitted to the National Assembly on the merger of four Ukrainian provinces, in order to make this decision unable to reverse.