Hungary argues that EU sanctions cause energy crisis and want the Union to not apply additional measures to the Russian supply.
The energy crisis in Europe is due to the failure of the sanctions that Brussels imposed.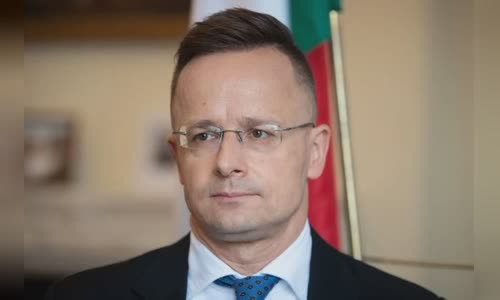 Hungary Foreign Minister added that the country hopes Brussels will not propose more 'great' ideas.
On October 13, Mr. Szijjarto will attend an energy forum in Moscow.
Hungarian Foreign Minister Peter Szijjarto in France in May 2021.
Hungarian Prime Minister Viktor Orban last month said that sanctions on the EU's Russians should be removed, because they increased gas prices and inflation.
Since Russia opened a military campaign in Ukraine on February 24, the EU has imposed a series of sanctions on Russia, the latest is the eighth sanctions package of this block on October 6.
European governments accused Kremlin energy weapons, saying that Russia's strategy is to reduce the supply of gas to cause pain for households and businesses in the continent, causing people to protest the main opposition.
Russia rejected the allegation, saying that Western sanctions and technical problems on the pipeline hindered the country transferred gas to Europe.
Norway emerged as a hero to help Europe relieve the thirst for burning, but also suffered criticism for taking advantage of the crisis to profit.
Europe urgently implemented a series of measures to deal with energy crisis such as electric ceiling price or saving calls, when the cold winter came close.