Iran is equipped with a civil defense system for 51 cities and enhances the combat readiness of the air defense force, when tensions with the US has recently increased.
Forms of fighting become more complicated in this era, depending on the strength of each country, Iran media on September 4 quoted General Mehdi Farahi, Deputy Minister of Defense.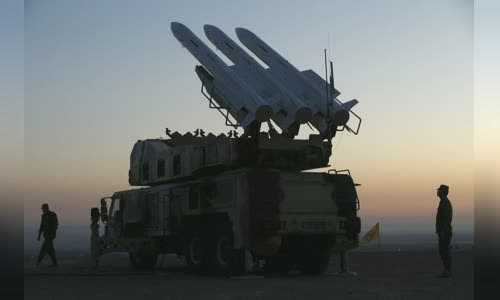 According to General Farahi, civil defense systems equipped for 51 cities will allow Iran to identify and monitor threats by using continuous running software, depending on the level of aggression and danger.
Meanwhile, General Qader Rahimzadeh, commander of the Iranian Air Defense, said the force was being placed in the highest combat readiness.
Iranian missiles in a military exercise with the participation of air defense units on October 19, 2020.
The move to strengthen Iran's father's father took place in the context of tensions with Israel and the US escalating.
Iran also accused Israel to destroy nuclear facilities in the territory while Tel Aviv denied.
Iran Television on September 2 announced that its navy captured two American unmanned ships on allegations that endangered maritime safety, but then drop them into the sea.
The US and Israel have long expressed concerns about Iran's nuclear capacity.
Iran in 2015 reached a comprehensive general action plan (JCPOA) with 6 powers, including the US, UK, Russia, France, China and Germany.
Former President Donald Trump in 2018 unilaterally withdrew the US from JCPOA and re -imposed strict sanctions on Iran, Tehran also abandoned his commitment in the agreement to respond.
The Iranian Navy captured two US unmanned ships on allegations that endangered maritime safety, but then released them into the sea.