With slight trembling hands, Mr. Koichi Kashiwa, 76, took a sip of coffee, reflected on the past when preparing for the work shift tomorrow.
The head of a blue hat, wearing a button shirt, Mr. Koichi Kashiwa sat in a cafe, telling the time he runs a small publishing company in Tokyo.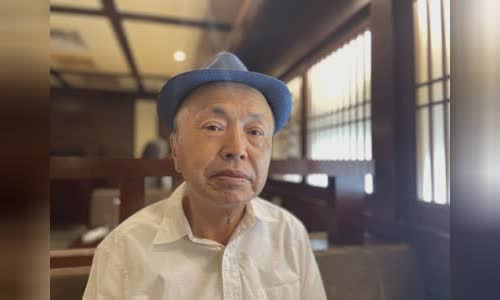 Of the three decades of publishing, he earned about 30 million yen (206,000 USD), enough for him to comfortably retire and satisfy the pleasure of collecting antiques.
Last year, he had a mild stroke, affecting the ability to exercise.
I need to find a source of income, he said.
Mr. Kashiwa is one of millions of retired Japanese to make a living with low and unstable jobs such as protection, labor, in the context of Japan struggling with the aging of the population, lack of manpower.
According to Alex K.T.
Mr. Koichi Kashiwa answered an interview at a cafe in Ikebukuro, Tokyo, Japan.
The Japanese Ministry of Home Affairs in September first announced the number of people over 75 years old in the country reached 19.37 million, accounting for more than 15% of the population.
Meanwhile, the number of people over 65 years old is 9.1 million, equivalent to 13.5% of the labor force.
The population of most developed economies is aging, but not as fast as Japan, Associate Professor Miho Fujinami, an elderly human resource expert at Chiba University of Economics.
The desire to be considered as part of the labor force of the elderly Japanese in accordance with the 100 -year life policy of the Government, which promotes the labor market reform, creating conditions for retirements to work.
Most Japanese businesses have previously regulated that the compulsory retirement age is 60. In 2013, the Japanese government issued a new law, requiring businesses to allow employees to work until the age of 65.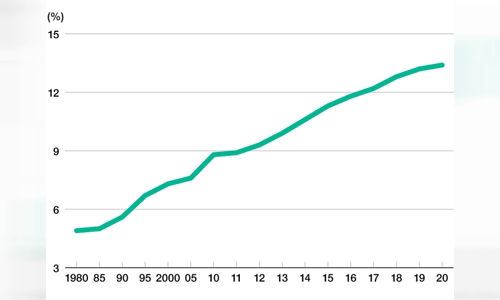 Last year, this law was amended, forcing Japanese enterprises to ensure the opportunity to work for employees until the age of 70 by raising the retirement age, recruiting employees under the retirement contract, or assigned to the
The proportion of personnel over 65 years old in the labor force in Japan in the period 1980-2020.
The measures to raise the retirement age are given in the context of famous Japanese people with long life and lifetime culture, in which people who have a long time to work for the company are more financially guaranteed.
Although this model is said to be one of the factors that make up the Japanese economic miracle after the war, many business leaders think it is no longer sustainable.
The left side of the lifetime dedication model is that many older workers have little experience besides what they have done their whole life in the company.
The harsh Japanese job market makes it difficult for older workers to find new jobs, Associate Professor Fujinami said.
But like Mr. Kashiwa, older people who lose their jobs for different reasons, cannot do so.
Japan has about 590,000 keibin, the term refers to security guards or traffic navigation staff like Mr. Kashiwa.
However, 67% of Keibin is a laborer over 50 years old, 18% over 70 years old, according to the national police agency.
EMIKO Kumagai, 80 years old, worked at an electronics store in Kawaguchi, Saitama Prefecture, January. Photo: Kyodo.
Tetsuro Kanzaki, 67, lived with his wife in Chiba, started working on apartment supervision for 10 years, after quitting his job at a foreign pharmaceutical company.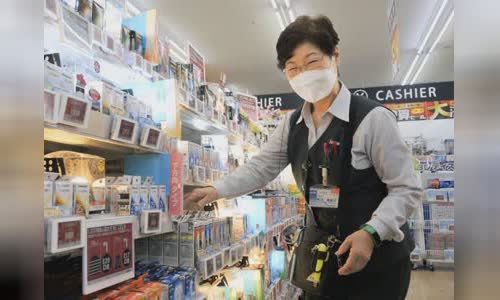 He has no children and currently works 6 days/week at a high -rise apartment in the center of Tokyo capital with a salary of 180,000 yen/month.
In addition to financial worries, Mr. Kanzaki believes that there is another reason why many retirees choose to continue working despite their age.
They often find themselves too free, while without interests or friends, he said, adding that the competition to recruit people at the first age 60 at his company is becoming fierce.
Meanwhile, Mr. Kashiwa is struggling with expenses.
To increase income, he wrote two books on traffic navigation experience, but the royalties were not significant.
However, Kashiwa said that traffic navigation work gives him certain benefits.
I can meet all kinds of people, with many different circumstances.
The Japanese government launched a national contest, calling on young people to come up with the idea of encouraging people to use more alcoholic drinks.
Re-opening the door behind Covid-19, Japan witnessed a series of car attacks by the notorious Yamaguchi ice members aimed at the opponent Yakuza tape.
The success of Japanese women's football is now derived from the passion of girls at high schools and universities.