The leading adviser for King Zulu in South Africa was shot dead at the end of September 17 on the sidelines of a traditional ceremony.
Dumisani Blasius Khumalo was killed by unknown gunmen last night, right after attending the reed dance festival in Nongoma, Sihle Zikalala, a member of the regional legislature, said in a statement.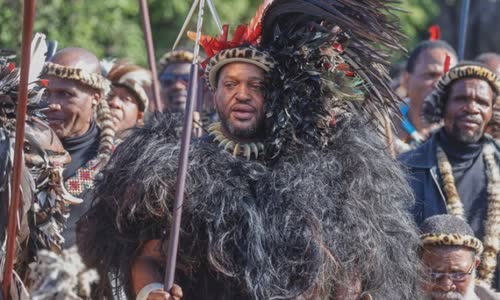 About 10,000 people on September 17 gathered in the small town of Nongoma, a territory of the Zulu people in the southeast of Kwazulu-Natal province, South Africa, to join the traditional reed dance festival.
King Misuzulu Zulu held the spear and sang during the coronation last month.
In the ritual of this century, the girls will perform the dance for the king of the largest Zulu ethnic group in South Africa, with 11 million people, accounting for nearly one fifth of the country's population.
The newly opposed Zulu leaders threatened to have a blood bath if the ceremony took place.
Mr. Khumalo, Chief Advisor of King Misuzulu Zulu, responsible for resolving disputes in the Zulu community.
He was very loyal to the royal family and used to work with the father of King Misuzulu, Ndwandwe Khaya, Zulu cultural expert.
After King Goodwill Zwelithini of Zulu died last year, at the end of 50 years of reign, a dispute of successive rights broke out.
The eldest wife of King Goodwill Zwelithini challenged the court right in court but asked to be rejected.
The eldest son of the late king, who was born out of the animal price, last week filed a lawsuit, declared that he was a legal successor.