Thai Langoi Zhen Feng came to Bangkok to find a familiar girlfriend online, but fell into a mysterious line of fraud and died.
He called Chee Kong today to hold a funeral for his son to call Zhen Feng at the Papan memorial park in iPoh, central Malaysia.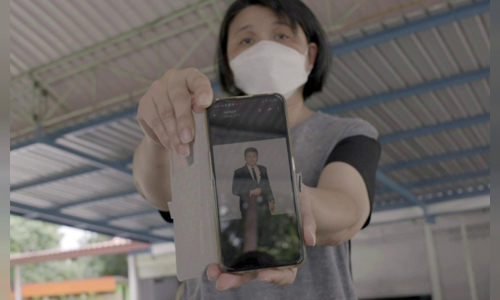 When Mr. Kong and his wife, Yang Fei Pin, went to Bangkok on August 30, they believed that they would bring their son back to Malaysia safely.
A doctor informed them that Feng was mistreated before being taken to a hospital in Mae Sot town on the western border of Thailand on April 11 with a fake passport called Mun Jun Hong.
At the cremation ceremony according to Buddhist rituals in the coastal town of Si Racha, eastern Thailand, Mr. Kong and Mrs. Pin compressed the pain of losing children, gently placing Feng's jacket and backpack into the white coffin.
When I saw the boy born in the maternity protection, I was filled with happiness, Mr. Kong, a 50 -year -old mechanic, said.
Yang Fei Pin held in her hand with a picture of her late son, during the cremation at Si Racha, Thailand, on September 15.
Malaysian officials believe that Feng's death is one of the first cases involved in gangs specializing in Asian youths, turning them into forced labor in online fraud lines.
But many people are rescued, as well as social network videos, showing that there may be many others who have encountered fate like Feng after falling into such fraudulent traps.
The boy knew a girlfriend online and chatted through video calls, Mr. Kong said.
On January 19, Feng left home in Ipoh to Bangkok to meet his acquaintance online and promised to return on February 5, a day before his mother's birthday.
Feng could not keep his words.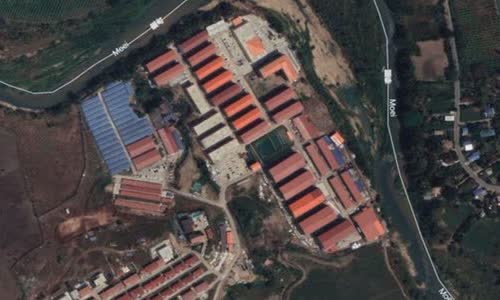 On March 31, they suddenly received a confusing call from Feng, saying that he was hospitalized in Mae Sot, nearly 500 km from Bangkok.
KK Park is said to be related to She Zhijiang, 40, a notorious boss of China wanted and Interpol issued a red message to the allegation of operating illegal online gambling activities since 2012.
KK Park is described as a scam, where many young people are forced to work, participate in online fraud activities, targeting victims in many Asian countries, especially in China.
He said he needed about 80,000 ringgit ($ 17,600) to cure.
It was the last time the couple heard a son's voice.
Red roof houses at KK Park in Myanmar.
Feng was taken to the hospital by a stranger and left in an inseparable state.
In the death certificate, the cause of Feng's death is an untreated infection due to a rare Guillain-Barre syndrome, in which the immune system attacks nerves.
Feng's body was taken by volunteers to a temple in Ri Racha, eastern Thailand.
When an online girl invited online to meet, or be introduced to a high salary job, please be cautious, do not let them deceive, Mr. Kong warns.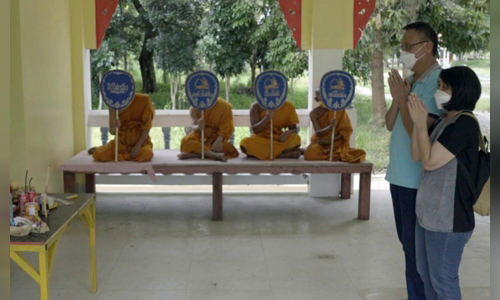 Feng's parents prayed to his son in the cremation ceremony in Si Racha, Thailand, on September 15.
Security officials said such gangs committed online frauds through fake websites of famous bank or businesses, targeting light people in the area.
A number of workers in these lines know they are performing fraud and its consequences for the victim.
These ransoms are often paid by cryptocurrencies, unable to trace, Victor Wong, Malaysian businessman, who helped Feng's parents and many other victims, said.
Those who can not complete the cramps of money, or do not have enough ransom, will be sold to other scams.
It was a bad place, Sim Cho Siang, Malaysia's Pahang parliamentary, said.
When the fire covered Feng's coffin, his younger brother and younger sister watched the cremation through the video.
The fateful bus arrived, Quach Anh and a friend in Guizhou, China, hesitated to step up, not knowing that he was about to enter the earthly hell in Cambodia.
Some facilities, casinos in Sihanoukville, Cambodian Casino capital, involving Chinese tycoons wanted by Beijing.