Mallorca Island located in the West of the Mediterranean is one of the famous tourist destinations of Spain, with a vibrant nightlife.
Mallorca, also known as Majorca, has an area of about 3,640 km2 and a population of nearly 890,000 people.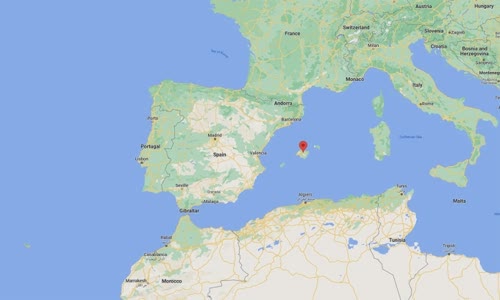 The low -lying land between the island, stretching from the Palma Bay in the southwest to Alcudia and Polensa in the Northeast, is the agricultural farming area with cereals, beans and spiritual grass at low floor, olive
Mallorca is a very famous tourist destination, especially for tourists from the Netherlands, Germany and England.
Mallorca Island (red mark).
Most of Mallorca's east coast is large resorts.
Valldemosa village, northwest of Mallorca, was a monastery where French writer George Sand stayed and Polish composer Frederic Chopin wrote some famous works.
Those who visit the Mallorca island can walk long distances or ride climbing, especially in the Serra de Tramuntana row in the western coastal coast, the World Heritage is recognized by UNESCO.
There are more than 20 golf courses in Mallorca, with a view of the sea or mountain.
A coastal mountain range on the Mallorca Island, Spain.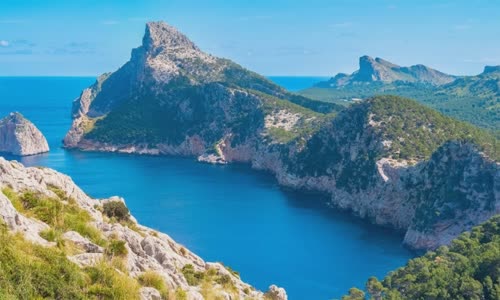 Mallorca is called party island with exciting nightlife.
However, Magaluf has been criticized for focusing on the all -of -the -art culture of British tourists, when selling alcohol and fast food at cheap prices.
Magaluf is where the British drank one cup to another and a passionate party at BCM nightclub, Xavier Pascuet, tourist director of Calvia, admitted.
Another alcohol gathering on the Mallorca Island is Playa de Palma, the beach resort in the east of Palma.
In 2018, the island recorded 15 cases of drunken tourists falling from the balcony, mostly British.
Local people have complained for many years that they have to do something to solve the problem of drunken tourists gathering and fighting on the street.
Calvia also has a scandal that records many allegations of sexual assault.
According to Mr. Sun, in August 2017, a 19 -year -old Scotland girl declared to the police that she was raped by three men on the beach in Magaluf.
In June 2018, the 31 -year -old Romania was arrested for accusing the rape of a 22 -year -old British tourist in the resort.
Young people walked around in Magaluf on Mallorca Island in July 2020.
In recent years, politicians, hotel owners and Mallorca restaurant owners are trying to promote Mallorca as a high quality tourist destination, not only for endless cheap wine parties.
Palma city has passed the regulations to prevent drunken drinking in public, the Baleares Islands government restricted the sale of alcohol in supermarkets.
A police spokesman said that Palma allowed to collect fines up to $ 788 on the spot, however, few tourists carry such a large amount of cash.
Ferrer said two years of Covid-19 pandemic has made fewer visitors come to Mallorca and the situation has improved but not maintained for a long time.
The efforts are useless.