Ukrainian officials acknowledged the Russian forces and the separatist faction to take a small step in Lysychansk after controlling some suburb of the city.
The opponent is attacking the Lysychansk oil refinery, controlling the northwest and southeastern region of the factory, the Governor of Lugank Serhiy Gainai on July 1, and acknowledged the Russian and separatist forces to reach the steps.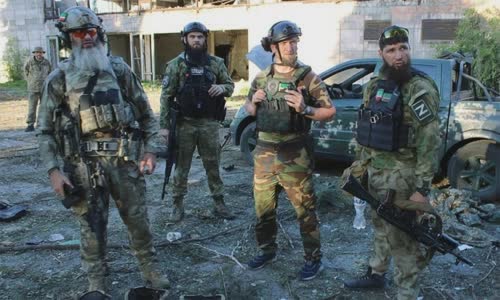 The Ukrainian military general staff said that Russia and the separatist were focusing on the main efforts to surround our forces in the Lysychansk region from the South and the West, proceeding to control Lugansk completely.
The Government Governor said the Russian forces and the separatist opened a new attack on the Bakhmut - Lysychansk highway, the main supply line for Lysychansk, but were repelled by Ukrainian units.
Humanitarian soldiers of the Russian Republic of Chechnya in Zolote, south of Lysychansk, Ukraine on June 24.
Lt. Gen. Igor Konashenkov, spokesman for the Russian Defense Ministry, said the forces of the country and the separatist faction were deploying the threads to thread directly into Lysychansk.
General Konashenkov said that the Russian armed forces successfully maintained the momentum in Lysychansk, Matrosskaya coal control, Gelatin factory, oil refinery and Topolevka village.
General Konashenkov said that the Ukrainian army was suffering from lives, while many units were withdrawing chaos from the area.
Nearly 200 enemy soldiers were killed in just one day in Vernhnekamenka and Vermhnekamensky.
This is a modal window.
Beginning of dialog window.
End of dialog window.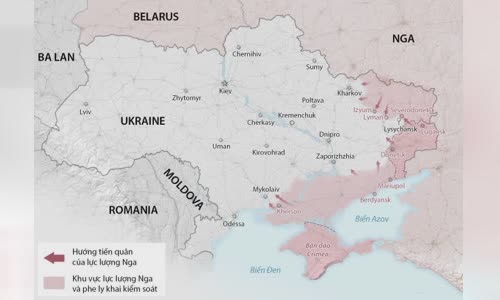 While promoting Da Tien in the East, the Russian army continued to launch missiles to raid Ukraine's targets.
Ukrainian officials on July 1 accused Russia using KH-22 missiles to ambush apartments and entertainment centers at Bilhorod-Dnistrovskyi, Odessa province, killing 21 people and dozens of injuries.
When asked about Ukrainian allegations, the Kremlin spokesman Dmitry Peskov at the press conference on the same day confirmed the Russian Federation's armed forces did not attack civil and civil infrastructure in the military campaign.
The Ukrainian battlefield situation after more than 4 months of fighting.
General Oleksii Hromov, Deputy Director of the Department of War of Ukrainian Army, said Russia launched 202 missiles into Ukraine in the second half of June, nearly doubled compared to 120 fruits in the previous two weeks.
The United Nations Human Rights Office (OHCHR) recorded 4,731 ordinary people and 5,900 injured people after more than 4 months of war in Ukraine.
The UN High Commissioner for Refugees (UNHCR) said more than 8.4 million people have left Ukraine since the conflict broke out, while more than 7 million people in the country had to leave their homes.
The force of the station and the Russian air defense weapon on the snake island was continuously ambushed by Ukraine, forcing them to withdraw troops after more than 4 months.
Russia reached out in eastern Ukraine in part due to the overwhelming electronic warfare capability, like an invisible assassin that paralyzed the opponent.