Smooth clusters broke out to push the vaccination campaign, China's slow start, spectacular speed to exceed a billion dose.
When Vaccine Covid-19 began to be provided free of charge for people in Shenyang, northeastern China in late April, Li Tingting housewives felt no need to inject.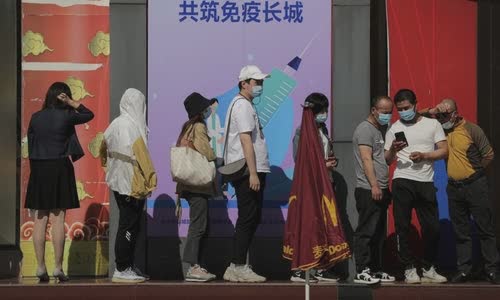 However, Li changed thought when the three residents of the city were infected with NCOV during the recent outbreak.
Li came to the central vaccination three times for vaccination but was unsuccessful.
People lined up in a vaccination point in Beijing.
The same scene takes place throughout China, when many people overcome the initial hesitants to decide to vaccinate.
China's vaccination campaign has a very slow start.
Since enhancing the production of vaccines in May, China averaged 18.25 million doses per day in June. As of June 20, China has 1,000 billion doses of vaccines.
In the first phase of mass vaccination campaign, China takes 25 days to inject for 100 million people, but now only 6 days.
Researchers say high demand for vaccines does not mean that the public is less skeptical.
There are many motivations that make people hesitate to vaccinate, but personal awareness about the threat of epidemics is very important.
High vaccine acceptance rate in the group of people afraid of Covid-19.
Professor Jin Dongyan, a virus house at Hong Kong University, said it was still skeptical and hesitant in the public, but Beijing could convince people.
In China, if the government is determined to do anything, they will perform very successfully.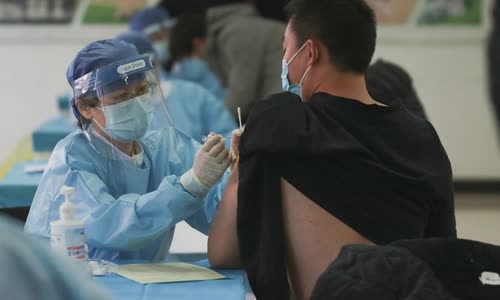 To achieve the 40% Population Population goal at the end of June, local authorities in places where no outbreaks are providing many incentives to encourage vaccination.
In some places, vaccination is almost required.
People who do not vaccinate can face some trouble.
Some commercial centers and office buildings in Beijing and Shanghai also allowed people to vaccinate into, though they must then remove it due to complaints.
The ability to persuade Chinese immunizations can help the country achieve a population of 70% of the population later this year, according to Jin.
A vaccination point in Beijing in February: Photo: AFP.
Dr. Khor Swee Kheng, medical policy expert from Malaysia, said that different vaccination results are due to different impacts of social trust and culture towards the government.
Baruch Fischhoff, Professor of Carnegie Mellon University Policy and Strategy, said communication also played an important part of the success of the vaccination campaign.
The success of the vaccination program and many other aspects of social reactions depend heavily on responsible, independent and reliable press, Fischhoff said.
In Shenyang, Li Tinging housewife continues to wait for the opportunity to get a dose of domestic vaccines.
All vaccines are now for secondary injections.