The President of the US House of Representatives refused to reveal the plan for the Asian trip, warning this was a danger to her.
The Asian tour of US House of Representatives Nancy Pelosi will start on July 29, a source of news said.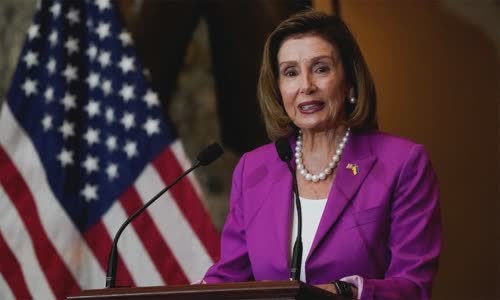 In today's press conference, when asked whether the delegation would visit Taiwan Island, Pelosi refused to answer.
I never talked about my trip plan, because it was a security issue.
Taiwan has always been a hot issue in US -China bilateral relations in recent years.
US House of Representatives Nancy Pelosi spoke in the US Congress on July 27.
Although Pelosi has not yet confirmed the plan to visit Taiwan Island, the Chinese Ministry of Foreign Affairs warned that the trip would seriously weaken its sovereignty and territorial integrity.
If the United States challenged China's red boundaries, they would suffer all the consequences of this action, Chinese Foreign Ministry spokesman Trieu Lap Kien said at the press conference on July 27.
CNN reported that US National Security officials silently persuaded Pelosi about the risks that the visit to Taiwan could cause at a very sensitive time.
Pelosi in April was planning to visit Taiwan, but the trip was postponed after she had a positive result with NCOV.
During the phone call on July 28, Chinese President Xi Jinping told US President Joe Biden that those who joked with fire would burn.
The stance of the Government and the Chinese people on Taiwan is consistent.
The White House later said that President Biden emphasized that the US policy did not change and the US strongly opposed unilateral efforts to change the status quo or destroy peace and stability in the Taiwan Strait.