77% of the British participated in the survey said they were disappointed with the government led by Prime Minister Liz Truss in the middle of the economic crisis.
The exploration result was published by Yougov on October 18, showing that the proportion of the British disadvantaged with the Conservative Party's government was at the highest level in the 11 years of this company as a survey.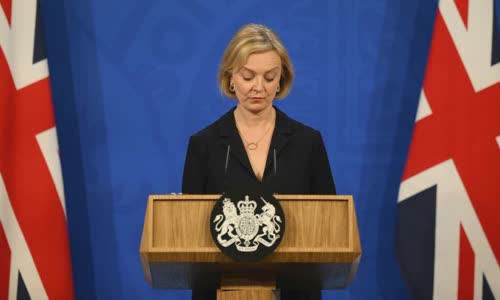 The survey was conducted by Yougov with 1,772 British on October 17 to evaluate the support rate of the people with the Government.
British Prime Minister Liz Truss at a press conference at 10 Downing Street, London on October 14.
Prime Minister Liz Truss won the race to win the leadership of the Conservative Party on September 5.
The 45 billion USD ($ 50.4 billion) tax reduction plan was announced by the Minister of Finance Kwasi Kwarteng, which had a backlash from the British financial market.
Facing an effort to save the situation, Truss on October 14 decided to dismiss the Kwarteng Finance Minister and cancel many parts in the ambitious economic stimulation package.
These moves did not seem enough to ensure the safety of her prime minister's seat, in the context of a serious decline in the rate of credibility.
After dismissing the Finance Minister a few days ago, British Prime Minister Liz Truss now struggled to save his own chair.
Prime Minister Liz Truss apologized for the mistakes in the first 6 weeks of the term affecting the confidence of investors, but decided not to resign.