The US passengers in the United Airlines flight cavity panicked and shouted at the appearance of an unknown snake.
United Airlines 2038 flight on October 17 departed from Tampa, Florida and landed at Newark International Airport, New Jersey state after two -hour journey.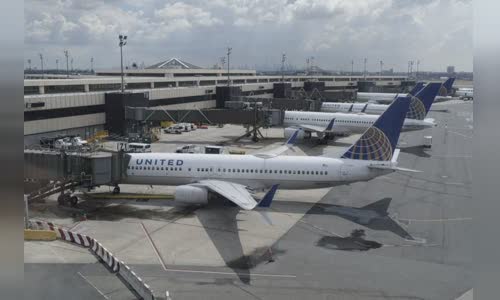 A airport spokesperson said that when the aircraft arrived at the gate, the staff went to the compartment, took the snake and dropped it naturally.
United Airlines aircraft at Newark International Airport, New Jersey, USA in 2020. Photo: AP.
After the snake was removed, passengers left the plane with luggage.
The incident caused the flight to be 20 minutes late before departing to the next location, Fort Meyers, Florida.
United Airlines does not limit weight or pets that passengers transported by plane, but note that only dogs and cats are allowed to stay in the cabin if there is a blank.
In 2016, a poisonous snake appeared in the flight of Mexico Aeromeexico from Torreon to Mexico City, hovering right above the passenger's seat.
A flight of AirAsia departing from Kuala Lumpur to Sabah state must be redirected after a snake was discovered in the luggage compartment on the head.
A snake was found sleeping on the US aircraft compartment after being forgotten by the owner when he got off the plane.