Russian President Putin signed the law to allow him to elevate two more terms into the Kremlin after the end of the current term on 2024.
According to the document on the Russian government website today, President Valdimir Putin, 68 years old, signed a law that can pave the way for him to take the right to 83 years old, if he chooses to re-election and win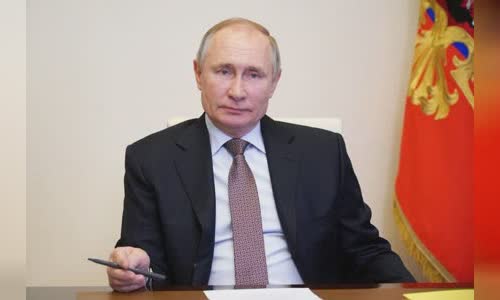 Russian President Putin in a video conference in the government building in Novo-Ogaryovo, suburban Moscow, Russia, on March 31.
The new law allows Putin to elect two presidents, each last 6 years term.
This move reflects extensive changes with last year's revised Constitution.
President Putin announced that he had not decided to re-run presidents because it was a long time to 2024. Former President Dmitry Medvedev, who held this position from 2008 to 2012, was also given the right to run twice any more