President Putin signed a decree awarding the title of heroic mother and a bonus of $ 16,000 to women born and nurtured 10 or more children.
The decree restoring the title of heroic mother was signed by President Vladimir Putin earlier this week, in the context that Russia is facing the risk of a population crisis, when the birth rate drops sharply.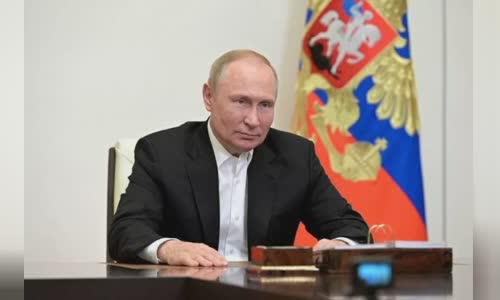 This title was initiated by the leader Josel Stalin in 1944, in order to restore the Soviet population, so the II war, but ended after the Soviet Union disintegrated in 1991.
Russian President Putin at Novo-Ogaryovo Palace, suburb of Moscow, on August 15.
According to the new decree, the Russian mothers born and raised 10 or more children will be awarded the title, and receive a bonus of one million ruble ($ 16,000) when the 10th child is one year old.
Heroes still keep this title if they have children sacrificed in battle, or as a result of a terrorist attack or an emergency situation.
Putin first mentioned the possibility of restoring the title of heroic mother on the day of children 1/6, saying that the model of a large family is reviving in Russian society.
The Russian population fell continuously for decades, to 145.1 million people after a decrease of 355,000 people in the first 5 months of 2022, according to the Russian Statistical Agency Rosstat.
Russia's population decline has nearly doubled since 2021, when Covid-19 epidemic has made the natural population most decreased since the Soviet Union disintegrated, and nearly three times since 2020.
The Russian population in 2021 is lower than one million people compared to the previous year, a record reduction since the Soviet Union disintegrated, mainly by Covid-19.