At least 4 explosions were recorded near Belbek airport in Crimea, Sevastopol officials then announced to shoot down a Ukrainian unmanned aircraft.
Mikhail Razvozhayev, Mayor of Sevastopol on Crimea, on the night of August 18, said the explosions occurred in the area around the Belbek military airport, north of the city, without causing any casualties or damage.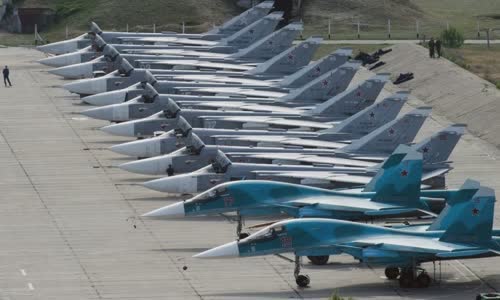 Three sources in the Crimea peninsula also confirmed that at least 4 explosions had occurred near Belbek airport on the night of August 18.
The initial data showed that an Ukrainian UAV (UAV) was shot down by Russian air defense forces near Belbek airport, mayor Razvozhayev added.
The Russian Defense Ministry and the Ukrainian army have not commented on information.
Belbek is one of the key military airports in the Crimea peninsula.
Su-24 and Su-34 Russian fighters gathered at Belbek airport in 2016. Photo: RT.
The Crimea peninsula borders Russia -controlled Kherson province in southern Ukraine.
However, the explosions have been constantly appearing on the peninsula for several weeks.
A series of explosions at the Saky military airport in southern Crimea last week destroyed many aircraft of the independent maritime attack regiment No. 43 of the Russian Navy.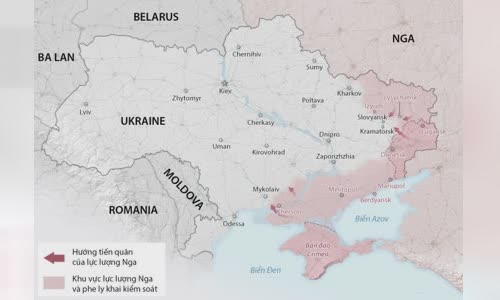 Mykhailo Podolyak, assistant of Ukrainian President Volodymyr Zelensky, then claimed that explosions may be due to the weakness of Russia or a guerrilla attack, while the Russian Ministry of Defense confirmed that this was a problem originating from.
On August 16, large explosions continued to shake a Russian bullet near Mayskoye village in Crimea.
Location of Crimea peninsula.
Ukrainian President Zelensky on August 17 called on people to live on the Crimea peninsula away from Russian bases, warning that these places could also explode.
The leader of Crimea Sergei Aksyonov said that the Russian security agency had removed the Islamic terrorist group of 6 people on the peninsula and accused the group of people from implementing the instructions from Ukraine.
President Putin called Crimea the mecca of Russia, but the peninsula recently continuously inspired attacks that caused serious damage.
Ukraine's internal report said the country was behind the recent three explosions in Crimea, including the explosion at the Russian Air Base, according to the US media.