The Russian army sent the three MiG-31 fighters with super-negative missiles to Kaliningrad to supplement strategic deterrent.
Three MiG-31i fighters with super-surprising missiles on August 18 were sent to Chkalovsk airport in Kaliningrad, this is part of additional strategic deterrent measures, the Russian Ministry of Defense announced.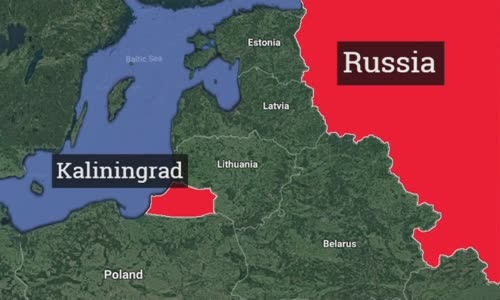 The Russian Ministry of Defense said that MiG -31i pilots during the flight processed the interaction with fighters of the Air Defense Corps - Air Force No. 6, as well as the Naval Air Force unit of the Baltic Fleet.
At Chkalovsk airport, MiG-31i's day-and-night fighting tasks with the Kinzhal Super Sound Weapons complex will be held and announced by the agency.
This is a modal window.
Beginning of dialog window.
End of dialog window.
Kaliningrad is an overseas Russian territory, with an area of more than 15,000 km2, located between two NATO members, Lithuania and Poland, which is also home to the Russian Navy Baltic Fleet.
The Russian military repeatedly used super-surpassing missiles Kinzhal to raid Ukraine targets in a special military campaign.
The position of Kaliningrad territory of Russia.
Experts say the Kinzhal missile launches are Russia's power showing the Western power.
Super -negative missiles are weapons with a minimum of 5 times the sound (Mach 5), equivalent to more than 6,200 km/h.
Russian President Vladimir Putin introduced the Kinzhal missile in March 2018.
Maximum range of up to 2,000 km and about 12,000 km/h of Kinzhal missiles help MiG-31 fighters do not have to fly into an air defense net around the target, ensuring safety for pilots and aircraft.
President Putin said the Russian Navy was about to receive a super -negative missile and the weapon deployment area depends on the interests of Russia.
The process of testing super -surpassing missiles for zircon for water surface ships has been completed and Russia can pay this weapon this year.