Turkish President Erdogan warned of a nuclear disaster similar to Chernobyl in Ukraine, while the UN urged the demilitarized Zaporizhzhia to militia.
We are very worried.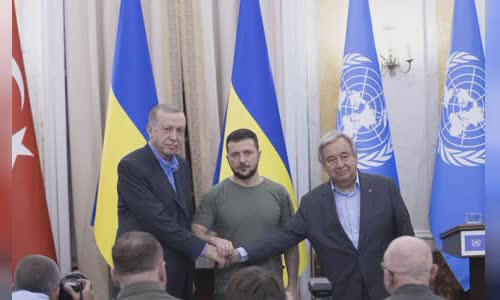 Erdogan also guarantees to the Ukrainian leader that Ankara is Kiev's solid ally.
Meanwhile, Secretary General Guterres expressed deeply the situation at Zaporizhzhia nuclear power plant and said that the area must be demilitarized.
Turkish President Recep Tayyip Erdogan (left), Ukrainian President Volodymyr Zelenskyy (middle) and UN Secretary General Antonio Guterres at a joint press conference after talks at LVIV on August 18.
This is not the first time Mr. Guterres has proposed a demilitarized zaporizhzhia factory.
The UN head also called for withdrawal of all military equipment and soldiers from the factory.
This facility should not be used as part of any military activity.
Fighting in recent weeks gathered around the southern zaporizhzhia and the nuclear base there.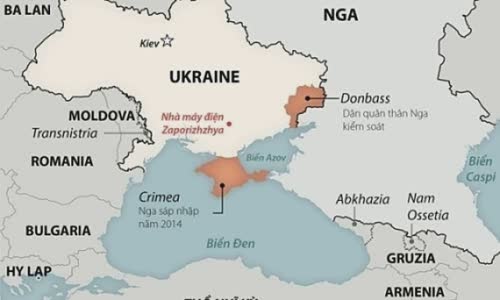 The UN must ensure the security of this strategic subject, the demilitarized and completely liberated the factory from the Russian army, he said, and accused Russia the intentional attack on this facility.
Russia controlled the Zaporizhzhia factory in March, but the facility was still operated by Ukrainian technicians.
The Russian Defense Ministry accused Ukrainian artillery for planning the Zaporizhzhia factory from the battles in the Nikopol city across the Dnepro River, while the Ukrainian military intelligence on August 13 warned Russia to prepare one one.
The commander of Russian Chemistry, Biological and Nuclear Forces Igor Kirillov on August 18 said that if the continuous shelling, Russia could consider the plan to stop operating the reactor No. 5 and 6, causing the factory
Location of Zaporizhzhya nuclear factory.
Russia - Ukraine fighting at Zaporizhzhia nuclear power plant has a potential risk of errors that can lead to global disasters.
In Enerhodar city in southeastern Ukraine, where Zaporizhzhia nuclear power plant, people paste the window edges because of the risk of radioactive leakage.