Russia said that Biden had to answer whether the US was behind the Nord Stream pipeline leak, mentioning Washington's warning earlier this year.
US President Joe Biden said on February 7 that the Nord Stream 2 pipe would be terminated if Russia attacked Ukraine.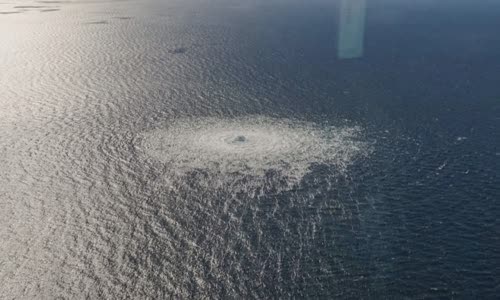 Russian officials also posted on the social network of the video Mr. Biden warned that there would be no Nord Stream 2 pipes if the Russian soldiers and tanks crossed the Ukrainian border.
A Adrienne Watson's National Security Council spokesman later thought that Russia's request was ridiculous and accused Moscow of the fake news.
The gas leaked from Nord Stream 2 pipes off Denmark on September 27.
The Nord Stream 1 and 2 gas pipeline was discovered three gas leaks on September 26.
Swedish Maritime Agency (SMA) discovered two explosions under the sea before the Nord Stream 1 pipe was leaked, raising doubts about sabotage action.
Peter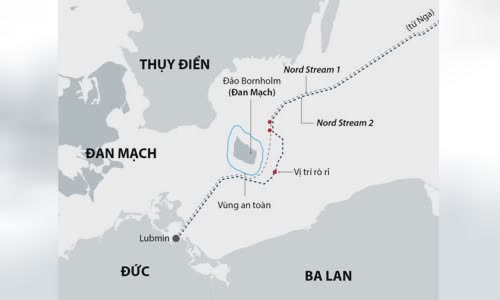 The Nord Stream AG operating unit said the three damaged positions on the same day on the gas pipelines in the Nord Stream system were unprecedented.
Leaked location on Nord Stream 1 and Nord Stream 2. Graphic: DW.
Nord Stream 1 is the largest gas pipeline from Russia to Germany through the Baltic Sea, including two pipes running parallel to each side of 27.5 billion m3 per year.
Nord Stream 2 was completed at the end of 2021, almost parallel to Nord Stream 1, designed to transport gas from Russia to Germany through the Baltic Sea without going to Ukraine or Poland, double the supply of magnetic gas.
Three consecutive leaks at two Nord Stream gas pipes from Russia to Germany show how vulnerable European energy infrastructure is.
US Secretary of State said Washington was seeking to ensure energy security for Europe after a series of leaks with Nord Stream pipes.