The Korean Defense Minister called for reform of military judicials after suicide sergeant's case due to being sexually harassed by his teammates.
To restore the trust in the military judicial system, we need to reduce the effects of the commanders in criminal proceedings and implement plans according to plans to ensure independence and fair during the process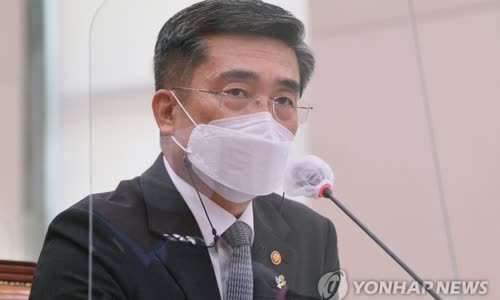 Mr. Suh said military judicial reforms will be the foundation to prevent criminal acts, etc. in barracks, including sexual violence.
South Korean Defense Secretary Suh Wook attended the meeting in Seoul on June 9.
He also continued to apologize to the Suicide Air Force Fisher's family in March, after she was sexually harassed by an officer and the unit.
The death of the Sergeant has made the public resent the air force in particular, the Korean army in general.
Since 2018, the Korean Ministry of Defense has implemented a series of tasks to reform the military's judicial system and propose to amend the law next year.
The reform measures include the proposal to transfer appeals to Seoul Senior Court and appoint civil legal experts as a military judge to prevent the effects of the commanders in the criminal procedure process.