Like many previous generations, Zhang Yue and her husband relied on Ms. Duong, the largest freshwater lake in China, to give birth.
The couple earns 60,000 yuan (8,700 USD) each year from growing rice, maize and sesame along Ba Duong lake, only enough to eat for 6 people.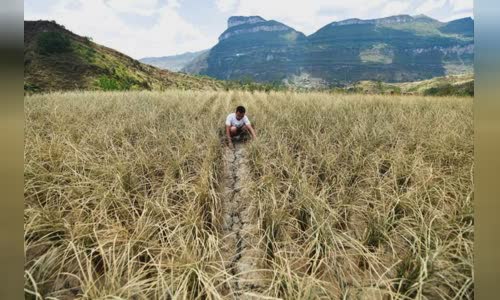 The field is cracked because of drought in southern China this year.
Ba Duong Lake and surrounding wetlands are an important source of water for agriculture in Jiangxi Province, one of China's main rice grants.
The shortage of rain throughout the South China from July caused the lake water level to decline at a record rate, falling to the lowest level of 8 m in early September. At the end of June, the water area in the lake was 3,331 m2 but arrived
I have never seen the drought like this, Zhang said.
The harsh weather and climate change made farmers and authorities face many difficulties.
Zhang, a farmer who is among the most barren land in the village, is worried about the summer -autumn crop.
From July until now it has no rain.
The Chinese weather agency said the heat has decreased but drought has not decreased and can last to fall.
Li Ge, farmer in Du Can district, Jiangxi province.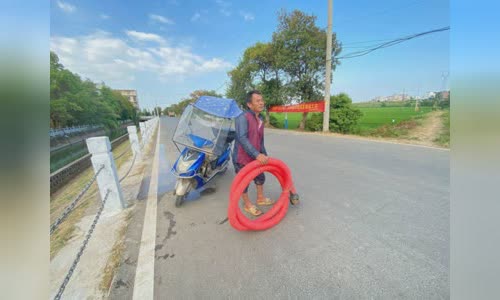 Li Ge, farmers in Du Can district, Jiangxi province, said that droughts certainly affect rice production but the level of impact is not until the end of September.
We had to spend a lot of money against drought, the farmer was nearly 60 years old.
Last year, the income per model (0.66 ha) of Mr. Li was 400-500 yuan (58-72 USD) but this year, this figure could be reduced to 200 yuan each.
There are many worrying signs but it is still too early to estimate rice production for the next crop, a town official in Nam Xuong city.
If it is not raining, the river water level and reservoir in the region will continue to decrease.
The town he in charge has invested in a large amount of water pumping from the river into the field and closely monitored the situation of 24/7 irrigation.
Last week, Fitch Ratings Financial Analysis Company said that China's rice production was likely to decrease due to adverse weather in the Truong Giang River area but it was not likely to cause great fluctuations in global rice prices.
Fitch is estimated that the loss of summer-autumn crop is 10-20% in 7 most affected provinces, which can reduce Chinese annual rice production by 3-6%, equivalent to 7-14 million.
China's import demand may increase due to decreasing domestic output, but the State's abundant rice storage and stamina with a moderate reserves will help limit pushing rice prices.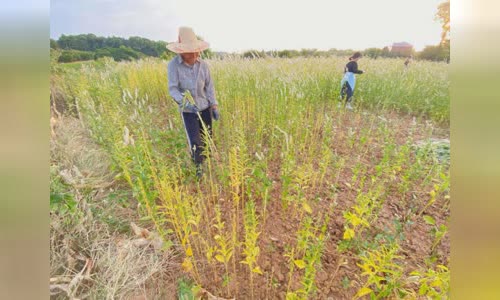 Li Guo Xiang, a researcher at the Rural Development Institute of the Chinese Social Sciences Institute, said that despite this harsh weather, China was still capable of ensuring food production and price stability.
In recent years, China has expanded its cultivation area, so the domestic rice production has increased and has surpluses, he said.
Mrs. Zhuang Yue in the middle of the drought -growing fields.
Effective industrial and irrigation cultivation is being applied on this land area to save water and increase crop yields.
Food problem in China is a structural issue.
But that was not comforting Ms. Zhang, who was sad because of significant reduced income this year.
Certainly at the end of this year I had to borrow money from relatives.
China successfully tested the project of moving water from the South to the North, although the two main provinces are going through a record drought.
The heat lasted and less rain made Truong Giang, the longest river in China, became drought despite being in the rainy season.