King Charles III and Crown Prince William greeted the people waiting to visit the Queen Elizabeth II's casket at the Westminster hall.
King Charles III and his son, Prince William today came out from the Westminster hall, shook hands and chatted with the people waiting outside.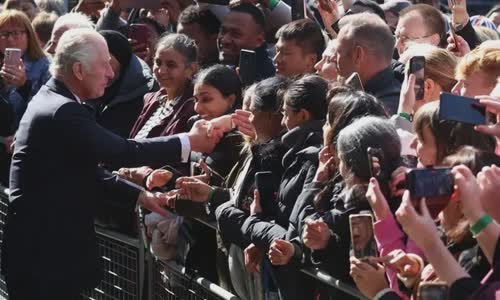 I'm very happy.
This is a modal window.
Beginning of dialog window.
End of dialog window.
Many people chanted the king's blessing.
Hundreds of thousands of people flocked to the center of London, queuing for hours, even overnight to express their respect for Queen Elizabeth II.
King Charles III shook hands with people to enter the Westminster hall on September 17.
London ambulance service says about 435 people need medical treatment, usually due to a head injury after fainting while queuing.
According to the UK Meteorological Agency, the night of September 16 is one of the coldest nights this year.
Queen Elizabeth II died on September 8, aged 96 years old, after more than 70 years of reign.
Prince William talked to a boy waiting in line into the Westminster hall on September 17.
After the funeral, Queen Elizabeth II will be transferred to the tomb in St George chapel, where 25 British royal members are resting.
For more than 4 days, Queen Elizabeth II was crowned in the Westminster hall, three royal guards alternately, guarded 24/24.