Su-34 aircraft fell into a 9-storey apartment in Yeysk city in southwestern Russia when taking off training, unclear casualties and damage.
The incident occurred in the city of Yeysk in the Krasnodar region, southwest of Russia, tonight when the Su-34 bomb fighter rushed to a 9-storey apartment.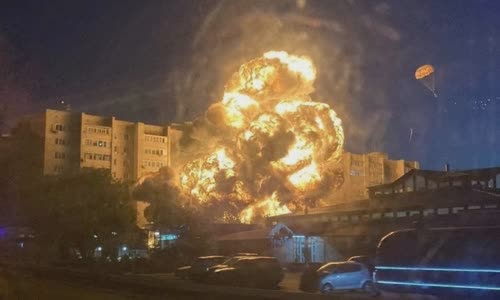 This is a modal window.
Beginning of dialog window.
End of dialog window.
The Russian Defense Ministry announced that the Su-34 had a problem at Yeysk when training and the crew launched the escape chair.
Russian President Vladimir Putin asked the Governor of the Governor of Krasnodar Veniamin Kondratyev, Minister of Emergency Alexandr Kurenkov and Health Minister Mikhail Murashko to Yeysk to ensure adequate support for victims in the incident.
The fire rises at the scene of the plane in Yeysk, western Russia, on the evening of October 17.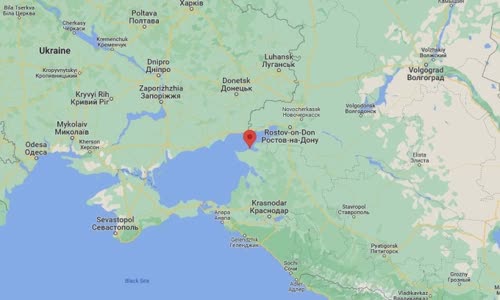 The image shared on social networks shows a parachute pilot near the scene, while the large fire column rises in front of the apartment building.
The Su-34 fighter was born from the Soviet Union and put into the Russian Air Force in 2014, currently one of the key Russian fighters on the battlefield of Ukraine, mainly performing the target bombing mission.
Location of Yeysk city (red dots).
When carrying 3 tons of bombs, 4 surface-to-air missiles and an extra oil barrel, the Su-34 reached nearly 3,000 km at a large height, or 1,700 km when flying close to the ground and the sea surface.
Russia will increase the automation of the electronic warfare system on the Su-34 bomb fighter based on combat results in Ukraine.
The Su-34 carries a total of more than 19 tons of fuel, equal to 6 F-16 fighters, making American experts impressed with long-range combat capabilities.