The Taliban announced the remaining members in the interim government, but no women assumed the role in the cabinet.
These positions are considered important to the activities of the Muslim Emirate, spokesman Taliban Zabihullah Mujahid said in the press conference to announce all of today's cabinet members.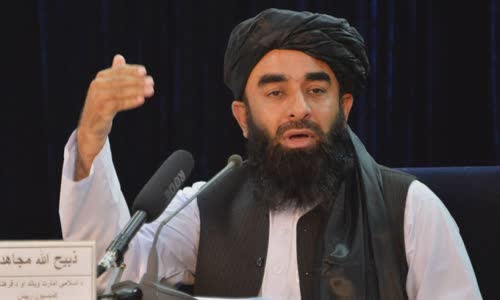 The final minister chairs were appointed this time, including the Ministry of Health, not doing any women.
During the Taliban period of 1996-2001, the agency was responsible for implementing the interpretation of Islamic Law, including strict and public execution of execution.
Taliban spokesman Zabihullah Mujahid at the press conference in Kabul, Afghanistan last month.
Mujahid also said that the female student will soon go to school again.
The Taliban Ministry of Education last weekend allowed a high school teacher and boy to return to school, but did not mention female teachers and girls.
The Taliban earlier this month announced the first government members, including Prime Minister Mohammad Hassan Akhund, Deputy Prime Minister Abdul Ghani Baradar and Defense Ministers, Interior and Foreign Affairs.
After taking control of the country on August 15, the Taliban repeatedly pledged to build a mild government than 20 years ago, including ensuring the rights of women in the framework of Islamic law.
However, this commitment is skeptical, when the Taliban government apparatus has no women.