Irinali Landi, 15, died of severe burns after rushing into the burning apartment in Izeh city, saving two mother and died.
Landi paved the last breath on September 24 at Emam Kazem Hospital in Isfahan, after two weeks of treatment.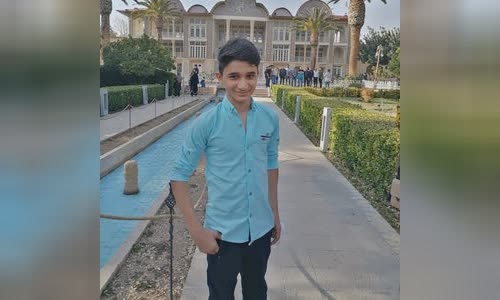 This teen on September 9 saved her grandmother about 80 years old and her daughter escaped from the apartments that was burning in Izeh city, then tried to throw a gas tank out to stop the spread fire
Mother's mother did not seriously injured, while Landi was burned up to 90% of the body and was transferred from Izeh's hometown to Emam Kazem Hospital for treatment.
Ali Landi.
Iranian media and people praised Landi's courage, called on the Iranian Ministry of Education to bring his story into textbooks.
The Supreme Leadership Office Iran Ali Khamenei sent condolences to Landi's family.
Video on social networks showed a team of warrior of Landi's coffin out of Emam Kazem Hospital, before moving to burial at Izeh's hometown.
This is a modal window.
Beginning of Dialog Window.
End of Dialog Window.