Violence, bad working conditions, forced labor are a series of painful problems that casino opened by foreign owners in Cambodia.
On June 27, Cambodian officials disbanded the protest of a group of Nagaworld casino staff.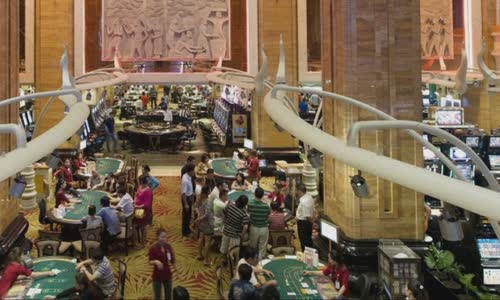 NagaWorld is not a Cambodian project, because it is owned by Chinese Malaysian businessmen who squeezed Keong and is listed on the Hong Kong stock market.
Inside the NagaWorld casino in Phnom Penh.
Gambling and foreign casinos are not emerging in Cambodia.
Cambodia from the late 1990s started developing the casino industry, building many casinos in border towns and resorts such as Sihanoukville to attract foreign tourists, while banning citizens from participating
Sihanoukville becomes an attractive place for Chinese tourists who want to gamble, because this activity is illegal in China, except for Macau special zone.
The growing Chinese concern for the gambling industry in Cambodia has helped Nagaworld's profits soar.
In the meeting with Chinese Prime Minister Li Keqiang in 2019, Cambodian Prime Minister Hun Sen asked Beijing to support the development of Sihanoukville.
However, in August 2019, when the casino was opened, Mr. Hun Sen announced the ban on gambling online, which attracted most of the players and was a source of 1/4 of taxes from casinos to Cambodia
The ban has greatly impacted the casino industry in Cambodia.
After that, the Covid-19 epidemic broke out and foreign tourists came to Cambodia to reduce 80%.
Sales damage caused by Covid-19 and online gambling ban have worse Cambodian working conditions.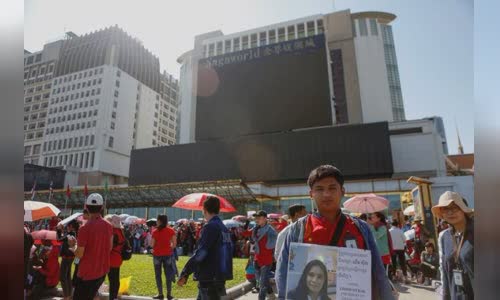 Chinese casino management companies have applied the labor distinguishing system, including different policies on wages and welfare between Chinese and indigenous Cambodian workers.
The low salary becomes a painful problem when the cost of living increases in Sihanoukville and Phnom Penh, making it difficult for local people.
The survey reports show that the working conditions of casino staff are very bad.
The untreated gambling industry also witnessed the wave of illegal labor in casino, as well as an increase in sexual trade related to foreign workers.
The investigation was conducted by Khmer Times from 2021 to now showing the explosion of casino in Sihanoukville, which has led to human trafficking and labor trafficking activities.
The increase in human trafficking crimes and such frauds is thought to be one of the reasons why the US ranked Cambodia from group 2 to group 3 in reports on human trafficking in 2022. This makes Cambodia can be opposite.
Cambodian workers protested for raising wages and improving working conditions outside the Nagaworld casino in Phnom Penh in January. Photo: Reuters.
In addition to bad working conditions in casino, the expansion of the gambling industry in Cambodia has negatively impacted the environment and the surrounding community.
Once a famous tourist destination, Sihanoukville is now turned away by many foreign tourists, due to the landscape being destroyed by continuous construction works and pollution.
While the Cambodian government praised China's investment was positive to the country, casinos bring very little benefits to the local people, Meghan Murphy, members at the East -West Research Center, received, received