Kerry Carter, 54, said that when he was young, he was very excited every time he went to the supermarket, but now he just shivered.
For Kerry Carter, construction workers in Houma, Louisiana, grocery shopping has become the second job.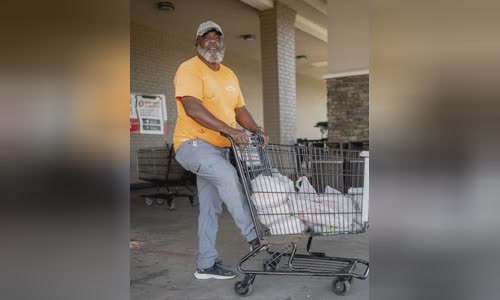 In Houma area, more than 50% of households are considered to be the middle class with an average income of 44,956 USD/year, according to the Pew Research Center.
The US consumer price index (CPI) increased by 8.3% in August compared to the same period last year, due to the price of everything increased, from vehicles, medical care to electricity invoices.
Carter decided to go shopping where the week thanks to the leaflets for discounts that he watched at breakfast every day.
Kerry Carter on his shopping cart at Rouses supermarket in Houma residential area, Louisiana.
I can't do what I want.
He spent 80.86 USD for the market that day.
Carter said that he had no money to buy red meat or pork ribs, but what he regretted was no longer able to cook delicious seafood meals for friends and family.
When the single mother Jamaica Bonvillian was asked about her shopping trip, she shed tears.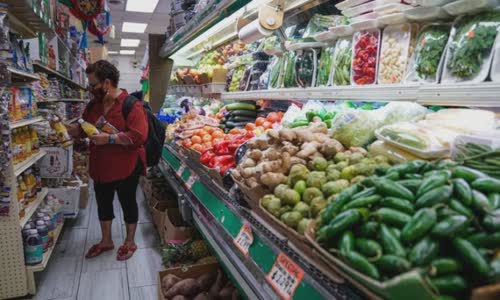 After leaving the part -time shift at the construction site, she went to the supermarket and bought food with 129 USD, including a snack that brought to the school that her son begged his mother to buy for a price from 5.
Just a few months ago, 832 USD monthly supported the Government enough to support her 4 families.
I have to tell the truth that, in terms of mental health, I am exhausted.
The woman chose the line inside a supermarket in Washington DC, USA, in mid -August. Photo: Reuters.
Jessica Boudreaux, 45, and his son Daniel Horsley, 23, spent $ 68.21 at the shopping session at Rouses for corn bread, Mexico -style broth and essential items such as sausages
She said she chose to shop at Rouses instead of a more expensive store near her home.
Boudreaux was surprised when the price of a dozen eggs was up to 2.49 USD and a marsha bar to 1.49 USD.
It was terrible, too ridiculous, Boudreaux said.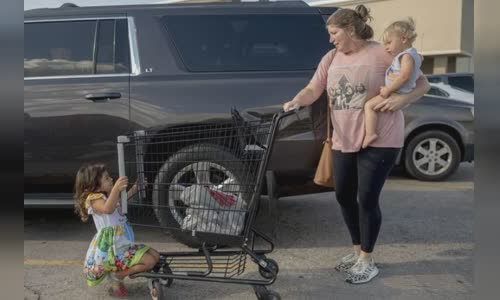 Another son of her and grandchildren was about to move back to live with Boudreaux.
Luckily, my grandchild was only two years old so I didn't eat too much, she joked.
Boudreaux is also calculating the purchase of candy for the upcoming Halloween ceremony.
Megan Naquin and two children at the car park of the supermarket.
Megan Naquin, 38, went to the supermarket with two small children to buy ingredients for breaded chicken.
Everything not only increased a bit but increased a lot, Naquin said, adding that she and her husband used to try many different recipes as a way to relax, but now they cannot do that.
She warned her 6 children not to use food in the food cabinet too quickly.