Super typhoon Noru began to sweep through the eastern islands on the Philippines on the way towards the country's main island.
At 17:00 today, the storm is in the Pollillo Islands, according to the updated information from the Philippine atmospheric, geophysical and astronomical Administration (Pagasa).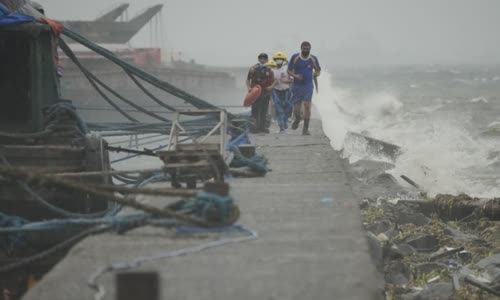 Rescuers checked residents living in coastal slums in Tondo district, Manila capital, Philippines, on September 25, when super typhoon Noru was about to land.
Local officials previously issued an emergency warning because the storm reached a super storm state in the early morning of September 25 after suddenly strengthening.
The highest level of urgent preparation and response has been activated in Manila urban areas, Trung Luzon, Calabarzon, Mimaropa and Bicol region, the Council for Management and Risk of Natural Disaster Philippines said.
The Council also urged the public to be highly alert, adding that strong winds are expected to come in about 18 hours.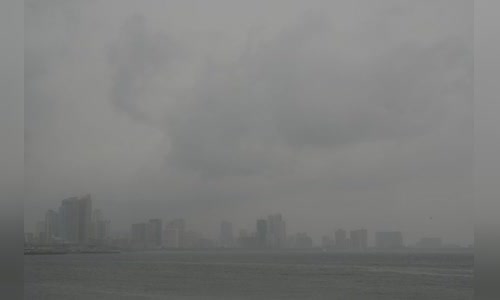 The rain began to fall in Manila when super typhoon Noru landed in the Philippines.
Schools in many cities, including Mathinlupa and Aurora, have sent students to school on September 26.
According to CNN, storm Noru now has a horizontal wind of the US storm.
Pagasa has issued a 4 -level warning signal for the polillo Islands, preventing the great damage possible by the storm.
The Hurricane Warning Center said Noru was stronger from the storm with a wind of 140 km/h to a super typhoon with a wind of 250 km/h in just 6 hours.
Forecast the path and the movement of storm Noru.
It is forecasted that Noru is one of the strongest storms in the past 20 years, the provinces from Quang Binh to Binh Thuan have reviewed, ready to evacuate 868,230 people.
On September 25, Quang Ngai, Quang Nam and Da Nang fishermen abandoned their trips, many places were organized to bring ships to the shore and fight against the house.