The 22 -year -old girl escaped from the basement after a month being imprisoned and raped by Haslett, sparking controversy about the responsibility of Kansas police.
The victim on October 16 said the kidnapper not only imprisoned and abused her, but also murdered her two friends, the Excelsior Springs police in Kansas, Missouri, USA, said.
According to the police, the 22 -year -old girl on October 7 escaped from Timothy Haslett Jr., 39, at Excelli Srpings after the suspect took her son to school.
It is easy to see what she had to go through, Johnson said that she was shocked to witness the woman's situation.
Police blockade the house of Timothy Haslett Jr.
The girl was wearing a tight skirt, there was a homemade iron ring on her neck, a piece of tape sticking on her mouth that she removed to ask for help.
When Johnson said he called the police, the girl panicked, saying that the kidnapper would kill both of them.
Due to being so scared, the girl continued to leave, ran to an elderly woman's house nearby.
This older woman shook her blanket and took food and drinks when she realized that she was hungry, and sat with the police until the police were present.
The girl declared to the police that she was kidnapped in Kansas in early September and was imprisoned in a basement, where she was raped and beaten by suspect Haslett.
The suspect Timothy Haslett, 39, was arrested shortly thereafter and serving last week with allegations of rape, kidnapping and assault.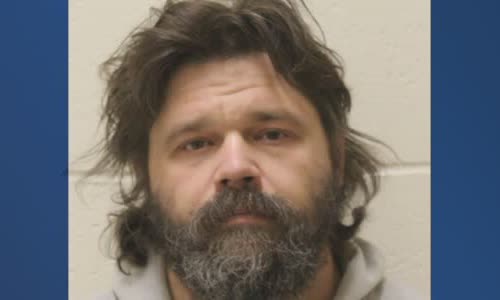 The case caused a lot of controversy, when it occurred at a time of concerns about the information that many women and black girls were missing in the area.
In September, Kansas City Defender published a video of Bishop Tony Caldwell that she received the information that the missing women disappeared at Prospect Avenue, Kansas, where the girl was abducted by Haslett.
Haslett's appearance coincides with what we describe the object of abduction of women.
Suspect Timothy Haslett Jr.
According to Guardian, this case is the latest example of the police status, mostly white people, refusing to receive news of missing victims of missing or murdered, especially women and other women and other women and other women.
Excelsior police are actively investigating the information that the girl provided about two friends were harmed by Haslett.
In the announcement on October 17, the Excelli Springs police said they had not found evidence that Haslett kidnapped and murdered other victims.
11 criminals of life sentence for rape of the fetus in 2002 were pardoned after nearly 15 years of serving the sentence, causing Indian public opinion.
South African police raided the mine, gunfight and 84 people after the rape of 8 actors at the set.