Pope Francis said that the United Nations reform had become too obvious after the Civid -19 pandemic and the Russian -Ukrainian conflict.
In the upcoming book, the Pope said that the Russian military campaign launched in Ukraine in February emphasized the importance of ensuring the current multilateral mechanisms, especially the Security Council.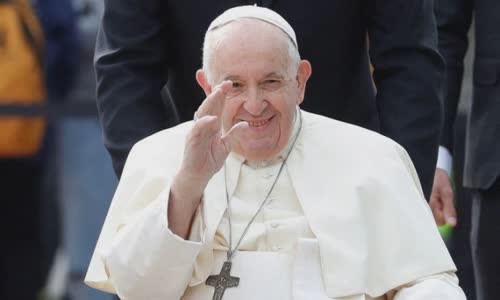 Pope Francis waved to the faithful during the visit to Assisi, Italy, in September. Photo: Reuters.
In conflict, we must assert that we need more multilateralism as well as a more effective multilateralism, but the United Nations is no longer suitable for 'new reality', he said.
According to the Pope, the United Nations was established to prevent disasters similar to World War II.
The importance of these reforms becomes even more clear after the pandemic when the current multilateral system has revealed all its limits, he emphasized.
The Pope also criticized the uneven distribution of vaccines as a clear evidence for the strongest rule of the person who dominated compared to solidarity.
He called for reform to allow international organizations to redefine their essential purpose of serving mankind, note that international institutions must be the result of the most spacious consensus as possible.
The Pope also proposed to ensure the rights of food, health, economy and society that international institutions will rely on it to make decisions.
The new book of Pope Francis, I in the name of the Lord begged you: Ten prayers for a future hope, will debut in Italy on October 18.
Pope Francis said that the situation in Ukraine has the potential to escalate nuclear ladders, calling for stops to negotiate peace.
Pope Francis believes that the countries supplying weapons to Ukraine is moral reasonable if to help Kiev defend the Russian military campaign.