Turkish President Erdogan announced that the country would create an international center to transfer Russia's gas to Europe.
We agreed with Russian President Vladimir Putin to create a gas center in Turkey, through which the source of gas can be transferred to Europe.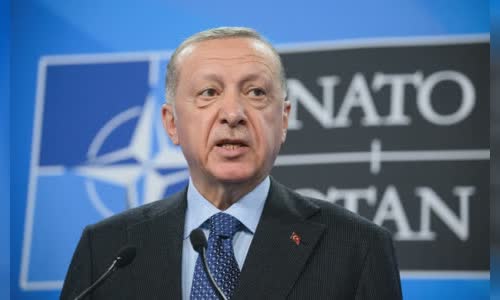 Erdogan added European countries to solve the problem of how to keep warm in the next winter and Turkey did not encounter this.
Turkish President Recep Tayyip Erdogan spoke at the NATO summit in Madrid, Spain Russia on June 30.
Putin last week stated the plan to use pipes to Turkey to transfer the amount of gas that passed through Nord Stream 1, causing the country to become the largest gas transfer center in Europe.
The creation of a gas center in Turkey was discussed in the talks between the two Russian - Turkey leaders in Astana on October 13.
The only gas route connected from Russia to Turkey is Turkstream, starting from the Russian coast, passing through the Black Sea and to the East of Turkey's Thrace, with a capacity of 31.5 billion m3/year.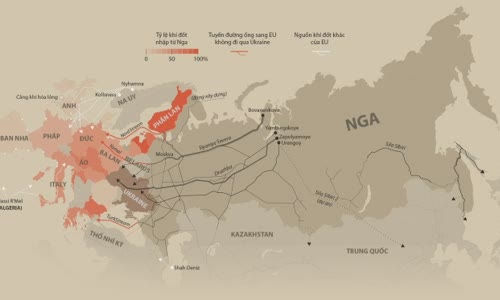 Russian gas transferred pipes for Europe.
Turkey, a NATO member country, kept neutral during the Ukrainian conflict, maintained good relationships with Russia and Ukraine, and limited to participating in Western sanctions on Moscow.
Turkey has two negotiations between Russia and Ukraine twice as well as the United Nations as an intermediary for a landmark grain agreement between Moscow and Kiev in July. Ankara also plays an important role in
Putin said Turkey was the most reliable path to transferring gas to the EU and proposed to set up a supplier center in this country.
Proposing Turkey to turn into the EU gas center, Moscow seemed to want to attract Ankara towards him, deep dividing in Europe.