Ukrainian officials said the country's military raided many bridges, disturbing the logistics of the Russian forces in Zaporizhzhia and Kherson.
Ivan Fedorov, Mayor of Southern Melitopol, appointed by Ukraine, on August 15, announced that Ukraine forces last weekend destroyed a railway bridge in the southwest of the city, causing Russia's supplies to become disturbing disorder.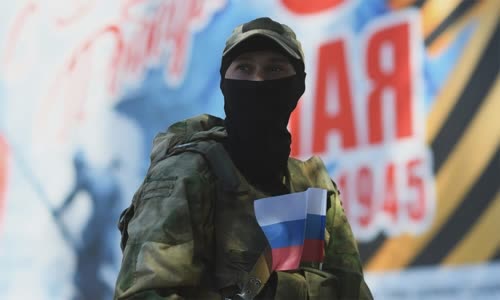 The opponent uses Melitopol, Zaporizhzhia province as a logistics center for transportation, ammunition transshipment and heavy weapons.
On the night of August 13, on the morning of August 14, a railway bridge was collapsed.
Fedorov said the Russian forces were increasing security in Melitopol and checking local people.
Russian soldiers at the event in Melitopol city, Zaporizhzhia province on June 12.
Serhii Khlan, Civil Military - Civil Government of Ukraine's Military - Civil Government, said on August 15, said Ukraine forces continued to ambush the bridges across the Dnieper River, causing serious difficulties for Russia.
The Russian forces were cut off the supply of ammunition, which made us declare that if they could not solve the problem of crossing the north bank of Dnieper River in the next two weeks, they would have no chance other than leaving.
Mr. Khlan said that a significant part of the Russian forces was stationed on the northern bank of Dnieper River, in Kherson city and further on the upstream.
Russia has not commented on the information of Ukrainian officials.
Russia launched a special military campaign on February 24 for demilitaries and non -fascist Ukraine.
The key bridges in Kherson province.
With new weapons from the West, Ukraine now switches to the tactics of the Russian route, eroding the opponent's ability to fight.
With the current fire rate and the supply decreases from the US, Ukraine can run out of Himars in the next 3-4 months, according to the former US Colonel.