The Ukrainian army announced the destruction of two bullets and killed more than 100 Russian soldiers in fighting in the southern province of Kherson.
The fire aimed at the main transport routes in the occupied territory, causing traffic through the railway bridge on the Dnipro River to not be smooth, the Southern Ukrainian army commanding command issued a statement said that today, more today.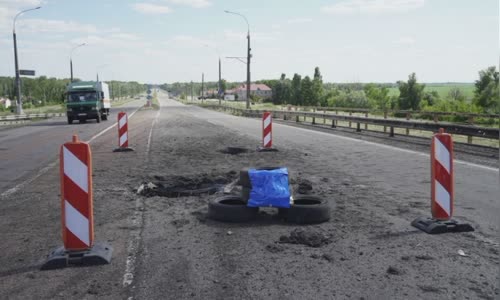 Yuri Sobolevsky, Deputy leader of the Kherson Provincial Council, asked residents to stay away from Russian bullets.
The Russian Defense Ministry has not commented on information.
A bridge was destroyed in Kherson province, southern Ukraine, on July 21.
Government officials appointed by Russia in Kherson province previously rejected Ukrainian and Western assessments.
The British Ministry of Defense said that the Russian military may be deploying two bridges and the ferry system to transport forces, compensating the gap due to the bridges destroyed in the area.
Fighting between Russian and Ukraine forces in the South recently escalated.
The Ukrainian battlefield situation after more than 5 months of fighting.
Russia controlled Kherson province since March and has carried out many moves to strengthen the presence such as Russian television coverage, regulating Ruble as an official currency and simplifying the naturalization procedures for residents.
By the tactics of the raiding bridges on the Dnipro River, the Ukrainian army turned the Kherson city into a mouth -isolated mouth of the Russian force.
The Ukrainian army warned that the Russian forces would be destroyed, unless they withdrew from the Kherson city, after attacking the key bridge here.