Ukrainian officials transferred the target list to the United States to propose the transfer of the ATACMS missile of the Himars jet with a range of 300 km.
US officials on October 3 told CNN that the country is being provided by the Ukrainian government a list of expected targets to convince Washington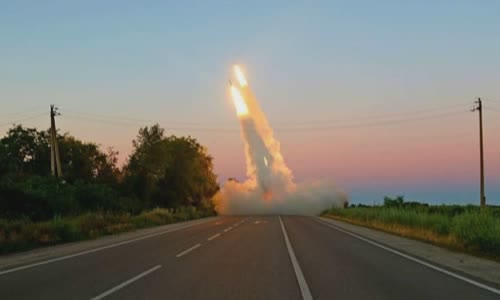 Among Ukraine targets listed, the logistics routes, the Russian air defense and base battlefields are farther behind the battle line, bullets in the east and southern Ukraine and Crimea.
Atacms missiles have the ability to hit the target 300 km away, nearly 4 times higher than the Rocket that the US has transferred to Ukraine.
US President Joe Biden also said that Ukraine is doing well with Himars artillery using the current Rocket, and recently announced it will sponsor 18 additional combinations.
Himars Ukraine launchers deployed in the South in the photo published on July 4.
Ukrainian officials asserted their willingness to alleviate concerns.
A source in the US said Ukraine expects the Atacms missile allows them to raid more deep into Crimea, aimed at Russian unmanned aircraft areas, which Ukraine has not done.
Despite urging the United States to provide Atacms missiles, Ukrainian officials were also concerned from Washington that they would ambush Russian territory.
We guarantee that he will not use Himars to do so, Ukrainian officials said.
A US official affirmed that the Biden President's administration did not rule out the possibility of sending ATACMS to Ukraine, but this assessed this to bring low benefits and high risks.
The US Himars artillery feature transferred to Ukraine.
Himars is a hypotension on a series of self -propelled tire chassis, developed from M270 combination.
The United States is the most military assistance for Ukraine with many modern heavy weapons, including the Himars jet system, M777 artillery and unmanned aircraft.
The United States announced the supply of 18 Himars launchers to Ukraine, the lift of Kiev's launch vehicles to 34, but the handover process could take many years.
Russia warns that the US will transfer long -range missiles to Ukraine's Himars system, calling it a move to cross the red line of Moscow.