The Biden government announces an investment of 3.2 billion USD to promote clinical trials of antiviral drugs for Covid-19 treatment.
The world recorded 178,165,307 cases of NCOV and 3,856,840 deaths, up 365,886 and 7,931, while 162,671,437 people recovered, according to real-time Worldometers statistics page.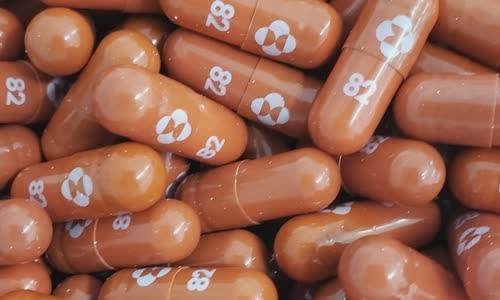 America, the world's largest translation area, reported 34,375,341 cases and 616,426 deaths caused by NCOV, up 9,356 cases and 276 deaths compared to the previous day.
Antiviral drugs, used to treat symptoms after virus infection, are in the process of development and some candidates can be released later this year if it is convenient.
Earlier, the US agreed to spend 1.2 billion USD to buy 1.7 million Masnupiravir Covid-19 drugs in the trial period.
Vaccine is clearly the focus of our anti-Covid-19 arsenal.
On the same day, the Centers for Disease Control and Prevention (CDC) said 13 American states were fully vaccinated for more than 50% of the population, including Hawaii, Connecticut, Maine, Maryland, Massachusetts, New Hampshire, New Jersey, New
14 states achieving the goal of injection at least one nose for 70% of adults include California, Connecticut, Hawaii, Maine, Maryland, Massachusetts, New Hampshire, New Jersey, New Mexico, New York, Pennsylvania, Rhode Island, Vermont, and Washington
44.1% of the US population (about 146.5 million people) completed the vaccination program.
The CoVoV-19 reaction coordinator Jeff Zients also said the US government will announce a plan to distribute 55 million vaccines in the first 80 million dose package that Washington is committed to shared in the next few days.
Molnupiravir antiviral drugs are being tested.
India is the world's second largest epidemic area with 29,761,964 cases and 383,521 deaths, increasing compared to the day before 62,409 and 1,310 cases.
After the black mushroom, India is worried about the green mushroom condition that appears on the person who has Covid-19.
India has distributed 258 million doses of vaccines so far.
France, the world fourth largest epidemic, recorded 5,749,691 cases and 110,634 deaths, up to 2,044 and 56 new cases in the past 24 hours.
The French government first allowed people to be able to leave the mask when going out since last fall, while Disneyland Paris was opened to welcome guests again after 8 months of operation.
Germany recorded 893 new cases and 72 deaths for Covid-19, bringing a total to 3,727,624 and 90,820 cases.
The German government announced that the country will open the border to the citizens outside the European Union (EU) from the end of June. Specifically, from June 25, citizens outside the EU can come to Germany for any reason
In Asia, Japan reported 779,338 cases and 14,269 dies since translating outbreaks, after recording additional 1.707 and 82 cases in the last 24 hours.
Yoshihide Suga Prime Minister on June 17, Japan announced that Japan will remove the emergency in all provinces except Okinawa from June 20, when the number of new cases continues to decline.
Japan announced urgent measures to be less than 5 weeks left, the Tokyo Olympics will officially open June 23.
On June 17, the Chief of the Office of Katsunobu Kato announced that Japan would start granting vaccines at the end of July, to facilitate people to travel abroad.
In Southeast Asia, Indonesia is the region's largest translation area with 1,950,276 cases of infections, up 12,624, of which 53,753 people die, increase 277. This is a number of new cases in the record high on the country.
President Joko Widodo commanded the medical official to promote the Vaccine Covid-19 vaccination campaign to reach a million dose every day next month, instead of half a million current people.
Indonesia, the fourth population world, aims to vaccinate more than 181 million in 270 million people in March 3/2022.
Earlier, more than 350 Indonesian health workers were confirmed with Covid-19, in which dozens of people were hospitalized, even though Sinovac's vaccine was injected.