Minister Bui Thanh Son proposed 4 groups of cooperation measures to address urgent issues when attending the Mekong Cooperation Foreign Minister - Lan Thuong.
The 6th Mekong - Lan Thuong (MLC) Foreign Minister (MLC) takes place today in Chongqing, China, with the attendance of Foreign Minister of Cambodia, Laos, Myanmar, Thailand, China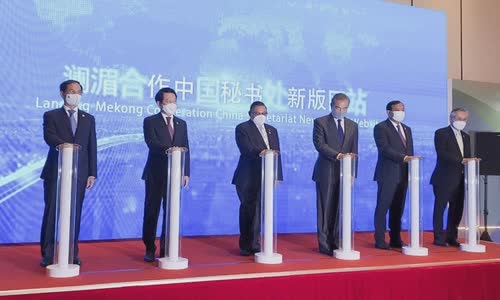 The conference passed three documents on strengthening sustainable development cooperation, encouraging cooperation between localities and traditional medicine cooperation, in which MLC will focus on water and environmental cooperation, response
Speaking at the Conference and Foreign Minister Bui Thanh Son affirmed its attention and effective contributions to MLC cooperation, and that MLC now needs to resolve the three urgent requests as respondents
Foreign Minister of Mekong Regional Regional - Lan Thuong during the conference in Chongqing, China, today.
Minister Bui Thanh Son proposed 4 main measures in MLC cooperation to address the above urgent requirements, including cooperation to share information and experience of preventing Covid-19, transferring technology for production
The second group of measures is to facilitate cross-border goods circulation, timely information for enterprises on market access requirements and standards.
Next is to promote sustainable management and use of the Mekong water source through enhancing hydrological data sharing, consultation in construction of water resource policies, implementing a common project on climate change,
Finally, Minister Bui Thanh Son proposed to promote coordination between MLC with ASEAN, regional and sub-regional cooperation mechanisms, encouraging local participation to MLC programs and activities.
This conference marks 5 years of formation and development of MLC cooperation.
Ministers also emphasized the basic cooperation principles including consensus, equality, mutual consultations, benefit sharing, respect of the United Nations Charter, ASEAN Charter and International Law, as well as edema