When the sun sets the River Arghandab turned purple, 7 Taliban young people stood into a circle on the shore and danced and sang the music.
This scene is unimaginable in the first ruling Taliban period more than 20 years ago in Afghanistan, when music is completely banned.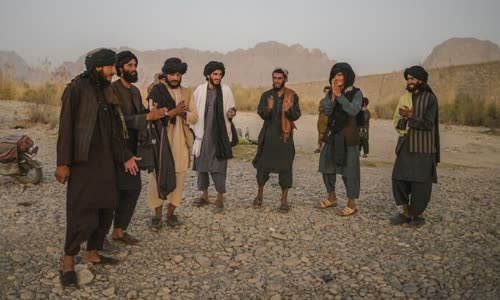 The young Talibanians applauded and sang the chorus of a patriotic song of Afghanistan, sent me greeting from Kabul.
Taliban banned all entertainment activities, including singing and dancing, in the period 1996-2001.
When the Taliban returned in mid-August, the leaders of the group seemed a little more comfortable with music.
This is a modal window.
Beginning of Dialog Window.
End of Dialog Window.
7 Taliban youth came at the foot of the bridge to rest, before returning to Kandahar, about 10 km away.
This song belongs to us and our country, Hafiz Mudasir, a 20-year-old Taliban warrior, said.
Like 6 friends, Hafiz is high, skinny and to bearded.
Taliban took over Kabul on August 15 after a flashy territorial campaign, starting in May when the US and NATO held the last troops.
We don't do anything bad.
When the sun disappeared under the horizon, about 20 other Taliban members joined the 7-person group of Hafiz.
The Taliban Youth Group dances at the foot of the bridge near Kandahar, Afghanistan on September 23.
The bridge where Hafiz danced was destroyed by the old Afghan government army with an explosive car in December 2020, to isolate Kandahar with other localities.
The explosion of bridge collapse is about 10 m long, dividing the control area of the old government and the Taliban government.
Hafiz said that this attack, like countless other casualties, is the price that the Taliban must accept to spread Muslims in the area.