Mohammad Yaqoob, the Minister of Defense in the Taliban authorities, announced it would not be tolerated on the old mode soldiers.
Yaqoob on September 24 posted a recording message, warning a number of Taliban units who received evil people and veterans notoriously implementing civilian failures.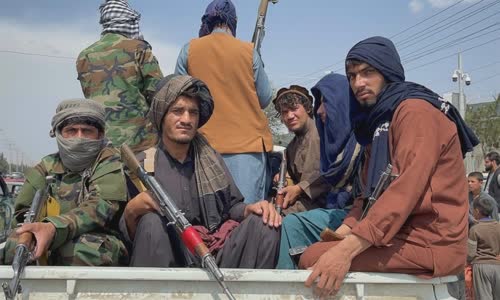 We ask you to remove them from the ranks, otherwise there will be strict handling measures to enter the British, Yaqoob said.
Taliban members went weeks in the capital of Afghanistan's Kabul on August 31.
The Taliban recently received a lot of news about revenge on officials or soldiers of the old government and some activists, despite this group committed to them.
As you all know, according to the common amnesty in Afghanistan, there is no father, no Mujahideen is entitled to avenge anyone, Yaqoob said.
Mujahideen is the term being used by Muslim armed groups to indicate membership gunmen, originating from the Soviet period of military intervention in Afghanistan.
Yaqoob asked the patrols to be conducted only in the appointed area, and criticized the Taliban gunmen liked to government offices, where they had no diversion, and take photos of selfie there.
This was greatly protested because everyone took the phone and takes photos of important and sensitive organs without reason, Yaqoob said.
Some people living in Kabul complained about the Taliban Members' harassment and abuse, often came from other provinces of Afghanistan and unfamiliar with life in major cities.
The Taliban's hardened battlefield commanders are said to be repeatedly conflicted with the group's political leaders, which are willing to compromise with foreign governments and want to build a moderate rule
Yaqoob's message shows that the Taliban still faces some problems in controlling member gunmen, in the context of they moved from the rebels to the authority of the period.